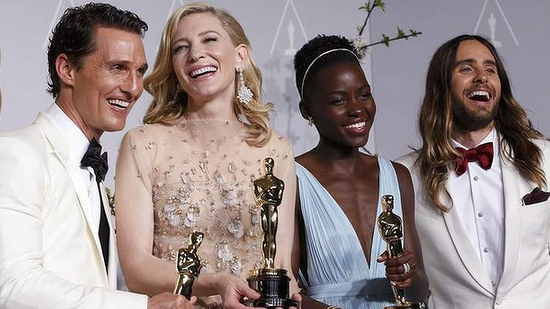 The 2014 Academy Awards were incredible as always. This year, my husband and I set a goal to see every nominated movie for best picture, actor, actress, and supporting roles and we did it! As I watched the stars arrive on the Red Carpet I couldn't help but think of all the trends being set between fashion, social media, and just shear glamour. This was the star's day to shine. One of the most important days of their lives. A day never to be forgotten. The hours of planning that goe into finding the right dress, make up, shoes, handbags, and jewelry reminded me of another day, a wedding of course! Here are 5 2014 Oscar trends to inspire your barn wedding.
1. Sweeping necklines are in.
Check out Kate Hudson in Versace , Pink in Elie Saab Couture, and Oscar-winner Lupita Nyong'o in Prada. I can't help but think any of these gowns in white, off white, or blush would be amazing wedding gowns for a confident bride. Photos: Forbes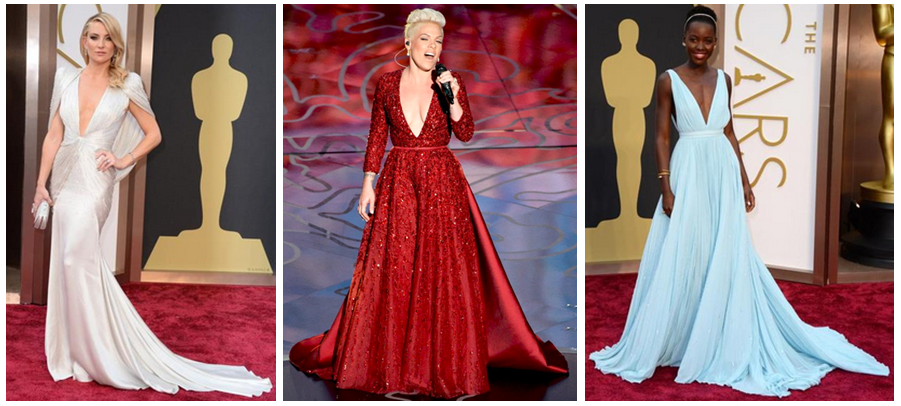 2. Make sure to set up a #Hashtag for your barn wedding, selfies will happen.
Twitter will make an appearance at your barn wedding for sure. Make sure to set up a hash tag and get your event venue's twitter handle. After the day is done, you will have an amazing collection of photo's of all of your guests and memories to remember your special day. The day will go by faster than you can image. Ellen's selfie seen around the world is a classic example.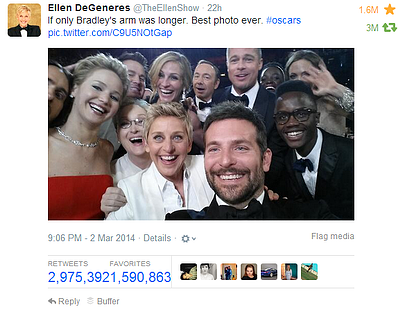 3. Tan and neutral colors are still in.
Any one of these gowns could easily be a wedding dress for a rustic setting. Colored, simple gowns are in.

Photos: Oscars
4. Gatsby style wins.
Gatsby wedding trends are everywhere you look from chandeliers, to wedding table settings, to hair pieces and fashion accessories. It was no shock that the movie took home two Academy Awards for best costume design and best production design. The Beswoon event in Portland, Maine is a bridal showcase event that will feature staged wedding themes. Gatsby Glamour is, of course, one of the themes. A barn can easily be transformed to a Gatsby wedding wonderland.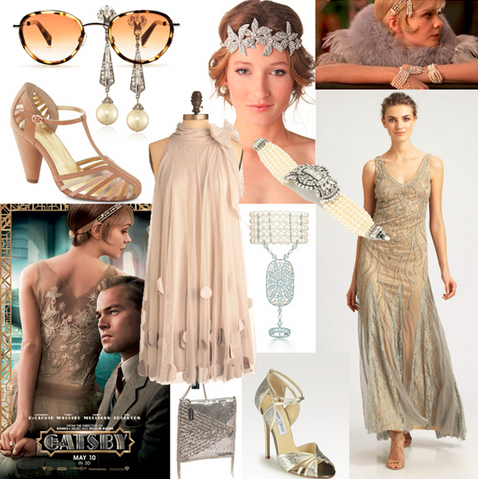 Photo: Gatsby
5. No matter what happens, do it with style and grace.
Things will go wrong at the wedding. Tables can break, a favorite last minute detail could have been left at home two states away, or a flower girl could go completely rougue coming down the aisle, to name a few things. The trick is to roll with the punches. Think of the Oscar nominees that didn't win but still manages to smile and look beautiful. They are an inspiration to us all. Sandra Bullock, Amy Adams, and Meryl Streep didn't take home the Oscar for best acress, but that didn't stop them from being simply fabulous.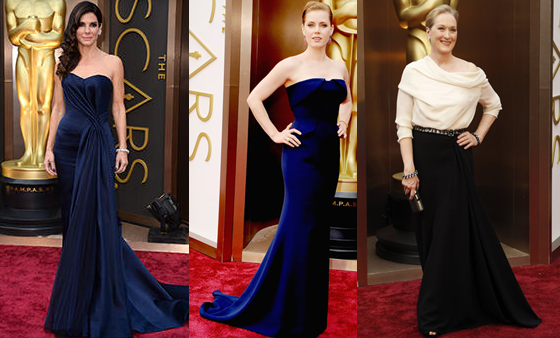 Photos: Oscars