You just made the decision as to where you are going to start the first day of the rest of your life. You chose your perfect Maine wedding venue. You have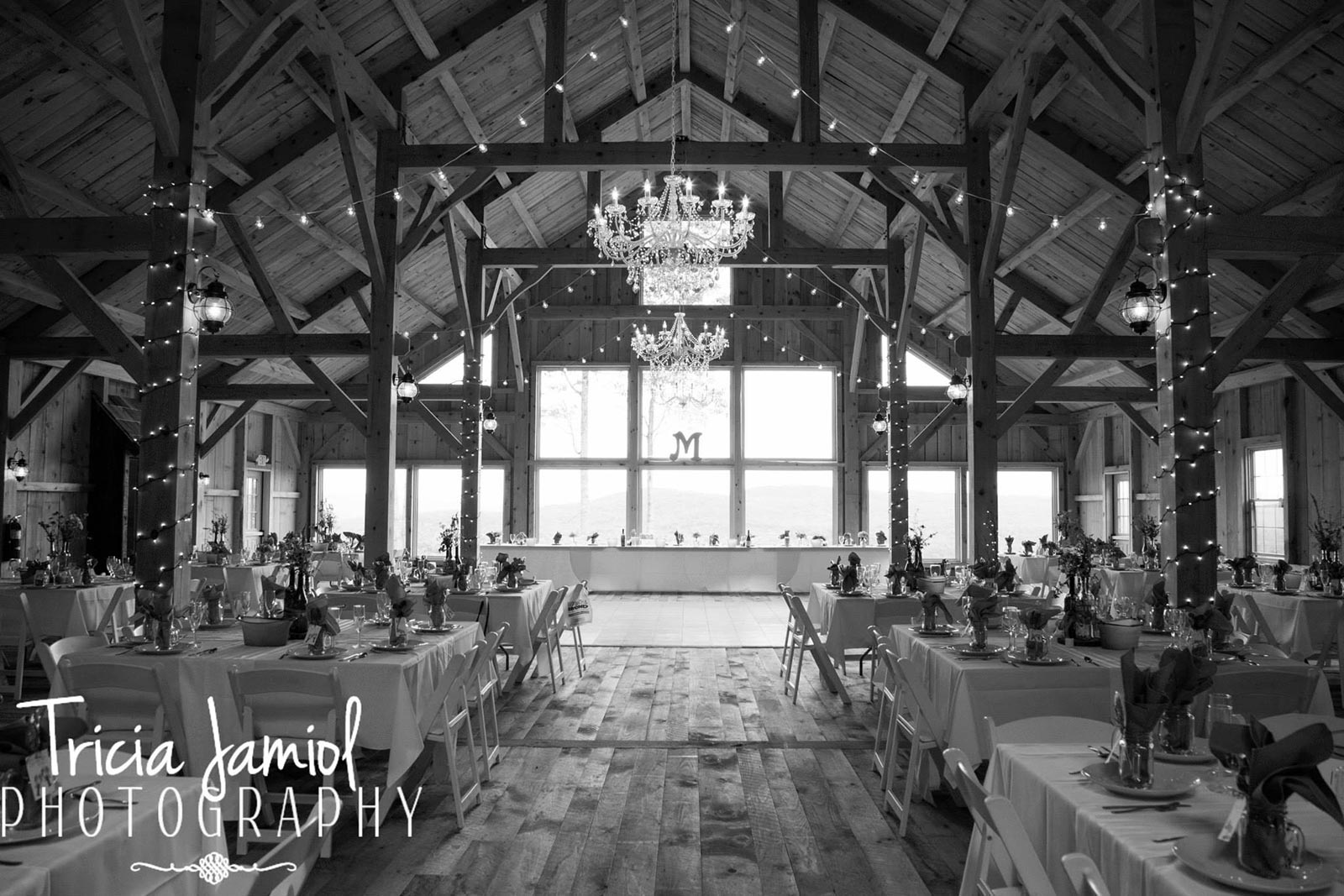 selected a beautiful rustic barn, tucked away in the Maine mountains, that is so luxurious you cannot help but feel like a celebrity!
You begin sifting through magazines, online blogs, and wedding websites. There are so many choices for styling a rustic venue, it is easy to get lost in details. At Granite Ridge Estate and Barn we know rustic chic, so we have complied our secrets to pulling off an amazing rustic chic barn wedding.
How Rustic Do You Want To Go?
When looking for your rustic venue make sure that it still has modern day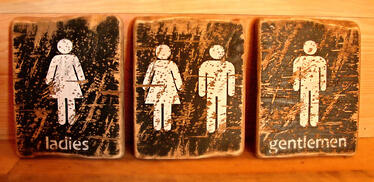 amenities that will make your day go off without a hitch. Important things like: onsite restrooms, electricity, "high-heel safe" flooring, lighting, heating or cooling. Not the most glamours details but without them you and your guests won't be able to relax and enjoy the most important day of your life.
Shine Bright Like a Diamond
You will want your wedding venue to shine just as brightly as the newly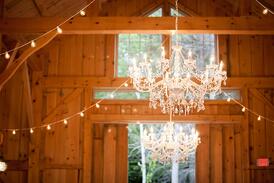 acquired rock on your left hand. Lighting can either make or break your venue. To create the rustic chic ambiance choose to dress up the decor with over the top chandeliers. String twinkle lighting from beams to create a glow that plays off the wooden beams. Scattered Candles, lanterns, mason jars with tealights will go beautifully on tables to finish the rustic chic look
.
Use Nature As Your Guide
There is something about being out in nature that puts everyone in a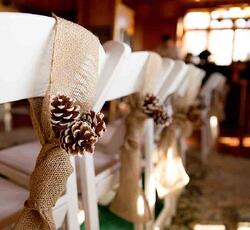 goodmood. Use these elements to create a relaxing and soothing tone for your wedding day. A rustic venue is the perfect setting to play up the gifts from mother nature! Try using pine cones as escort card holders. A tree stump as a cake stand. You could consider using moss, fresh herbs, fruits, feathers, and of course Flowers! Flowers will add just the right amount of color to make your venue pop!
Dress Your Barn For Success
Nothing says extravagance quite like silk and satin. Don't be afraid to dress up the doorways into your venue by draping fabrics on each side. This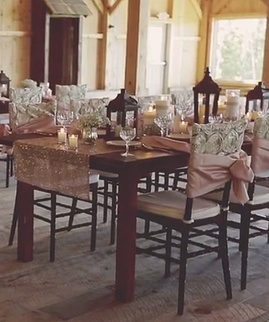 creates a dramatic entrance for you and your groom! You can also hang draperies from the ceiling beams to help with acoustics and to add that extra WOW factor. Add a little sparkle by choosing fabrics with shimmer, glitter, or sequin. Table clothes with just enough shimmer transform your tables and play nicely with the lighting.
Have Fun With It!
The rustic venue is so popular and has been listed as a hot wedding trend for not only 2014 but again in 2015. One of the reasons brides and grooms keep going back to this theme is because of the endless options. There are so many ways you can make your rustic barn wedding unique and fun. Don't go over the top with cute rustic DIY projects but select two or three things that really reflect your personalities and run with it!