This weekend, BikeMaine will be passing through our amazing town of Norway!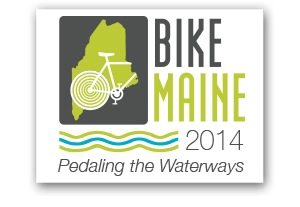 There is still time to register for the week-long bicycle ride, starting tomorrow in Westbrook, if you have been holding off. The BikeMaine project, organized by the Bicycle Coalition of Maine, is a 408 mile ride around the state of Maine with approximately 350 participants this year. The purpose of the ride is to promote bicycle tourism and pedestrian infastructure throughout the state, while exploring the places, people, culture and food of Maine.
We are so excited the route goes through Norway this year! Angela Harvey, owner of the Green Machine Bike Shop on Main Street in Downtown Norway, has been the local coordinator for the western leg of the week-long ride. The participating riders are anticipated to make their way into Norway between 12 and 2:30 on Sunday afternoon. Several local businesses in Norway will be participating in the day's activities. On Sunday evening, head down to the Town Hall for a concert from 7:30-9:00pm to listen to the acoustic folk music of Bold Riley.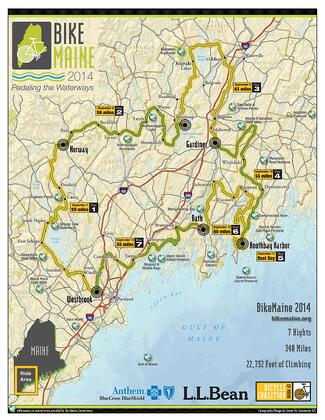 GOOD LUCK TO ALL OF THE CYCLISTS, AND CONGRATULATIONS TO BIKEMAINE ON ANOTHER SUCCESSFUL YEAR!
Founding Sponsors for BikeMaine 2014