Today's Feature Couple: Lauren & Jordan. They will be getting married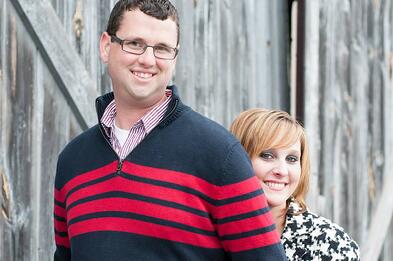 at Granite Ridge Estate & Barn next fall, 2015. We caught up with Lauren to learn more about their love story.
1. How did you meet?
Jordan and I met online. I looked at what he did for a career and realized we were both teachers. So, I decided that he and I had to talk education policy. Totally random. I had a pretty good idea as to the potential of becoming something more was when we first agreed to go out, I was with my girlfriends. If he could handle that, he was a keeper. Then on Our first date, we went to dinner, had 3 1/2 hour meal and closed restaurant. I'll never forget it; it was at Cancun in Waterville, Maine. We were never running out things to talk about. It was truly an instant connection.
2. How did he pop the question?
He had planned it all planned out; I had no idea. He took me to a park in Skowhegan.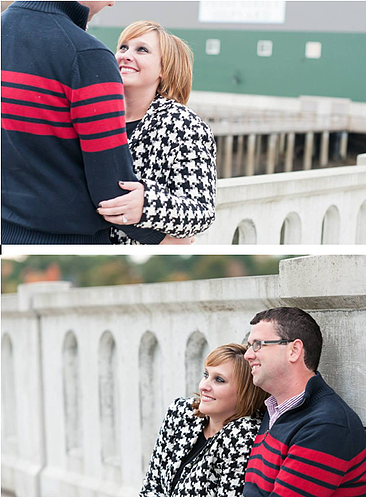 This place was special to him because it was at this same place, the summer before, that he realized he wantd to marry me. He got down on one knee in front of the water. It surprised me and I was so happy when I realized what was going on. And, he made an amazing choice on my ring. It is perfect! Square shape with halo setting from Day's Jewelers. Love!
3. Are there any DIY components or special elements you are incorporating?
We are very oldschool and truly appreciate and love the oldies. All music will be oldies and anything that requires dancing! Pinterest and I will become my best friend in the very near future I believe. We are still working on details.
4. Have you chosen a wedding photographer? Are there any other vendors you are excited about hiring?
We picked Ryan and Brandi Photography, who are from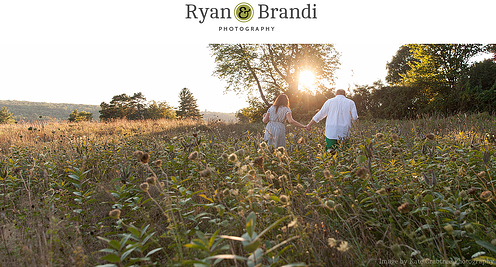 Bucksport, Maine. We met them once and knew it was a perfect fit. We love their style, their personalities are great and they are awesome Maine photographers!
Photo courtsey of Kate Crabtree Photography
5. Have you considered what your wedding theme might be?
A somewhat rustic/oldies theme- Oldies moreso in the music like Otis Reading and Frank Sinatra. But we love to dance and have a good time. Many people are coming in from away and we want to make sure our guests have a great experience.
6. What are you most excited about having your wedding at Granite Ridge Estate & Barn?
The view... is absolutely Gorgeous! Jordan and I realized how easily we can make this into mini vacation with everything that is included on the property. We wanted a relaxed, barn atmosphere and Granite Ridge Estate kicks it up. It will be amazing to spend a couple days with our friends family. We can't wait!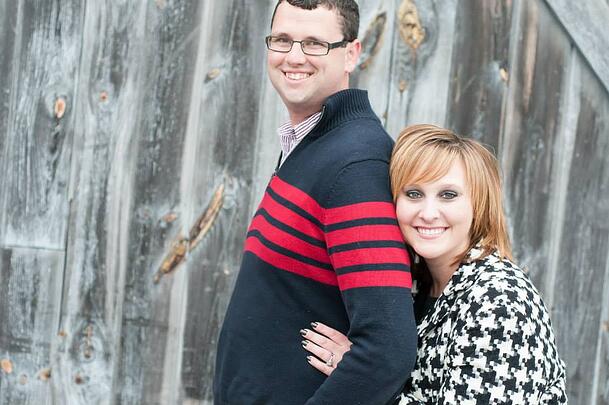 All photos courtesy of Ryan and Brandi Photography
Congratulations Lauren & Jordan! We are so excited for your big day to arrive. Cheers!