We already know all about the legendary bachelor and bachelorette parties, the nights that often require bridal parties to swear a sacred oath to never discuss, but don't you think there should be a party for just the wedding party? The bride and groom have a unique opportunity to have their closest friends get to know eachother before the big day - something that will likely lead to a wedding that is even more fun and exciting because everyone already knows eachother. I am officially spearheading the movement to make the Wedding Party Party the newest tradition and here are some of my best ideas on making it something you'll all talk about forever.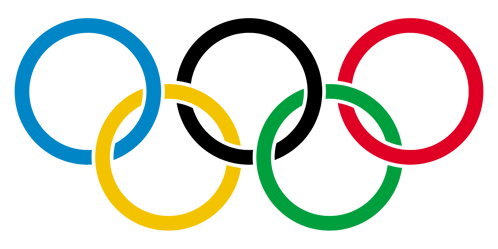 This activity assumes you and your friends are like mine - aka, the drinking kind. That's also probably why I listed it first. Anyway - Beer Olympics are only for the brave because it is a whirlwind experience that requires endurance, guts and an iron stomach. However - it is also one of the most fun things you can do with your friends. Choose your teams, select your country, make your uniforms and get ready. There are a number of ways Beer Olympics can be played but I guarantee any rules or games you select will be a blast. You can either play bridesmaids versus groomsmen or you can mix the teams - either way, winners will have bragging rights for all time and it's the perfect way to set the tone for a reception no one will forget.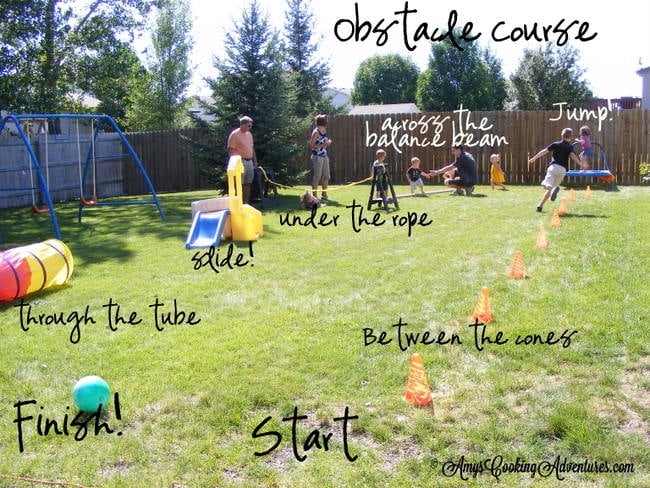 This might take a bit more work because you'll have to build it yourself. However, it's entirely worth trying because obstacle courses are an absolute blast. I tend to favor anything where I have to use quick footwork or have to hop, skip or crawl. It's also really easy to get tarp for a slip and slide or mini pools for water activities. Either way, there are a million things you could build with items you are likely to already have in your garage.

I could 't write this blog without including a ropes course excursion, because I LOVE them. One of my favorites just happens to be in Saco, Maine, called Take Flight Aerial Adventures. Rope courses are an exciting way to spend the day bonding with your wedding party because they put you out of your comfort zone and a lot of the excursions require teamwork and a lot of communication.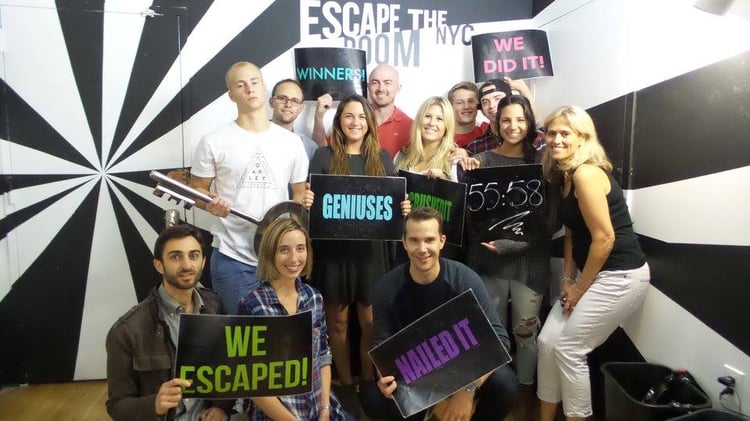 Escape the Room is known as the "real-live mystery game" where you and your team are given one hour to find the key to escape the room. There are couple different settings to escape from; office, theater, agency, Victorian home, etc, but in each one requires every member to pour through the entire room to find what clues are hidden. It's a mental game and it requires a lot of critical thinking and communication. I can't tell you how much fun it is - but I must disclose that it is HARD. I tried it with 11 other people and the only reason we made it out was because my 18 year old brother is a savant who found every single clue. There are locations in Boston and New York and it continues to grow! (Yes that is my family and I in the photo.)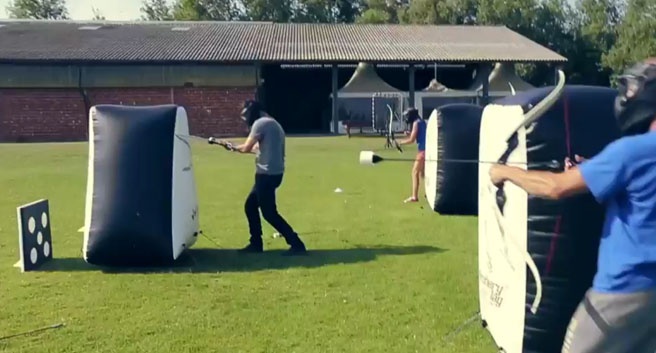 Ever wanted to feel like Katniss Everdeen as much as I have? Then Archery Tag is for you. It's exactly how it sounds; archery tag is similar to dodgeball with bows and patented foam-tipped arrows. Archery Tag is also mobile, so you can select where you'd like to play (a local rec field, etc,) where a licensee's is located and they will provide all the equipment and direction for your event. Thankfully, there are 492 licensees in 42 countries so it's pretty likely that you'll find someone near by, or you can contact HQ and request an event hosted at their location. Even famous people like it - like Luke Bryan and Audrina Patridge. Seriously - it's a blast!
Photography courtesy of BroBible, ArcheryTag, Pinterest & Escape the Room