Taking care of your skin is always important, but it becomes crucial when preparing for your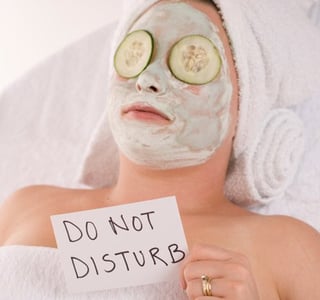 wedding! Here are a few tips to make sure you have that enviable glow everyone talks about, just in time for the big day!
Consult With Dermatologist
This will help you find out what skin type you have, and what steps you can take to prevent breakouts or redness from happening before your big day
Cut dairy from your diet
This tip is HUGE, and I can personally tell you that it makes a major difference. Dairy is known to have a negative effect on your skin by increasing the oiliness. The average pimple takes two weeks to develop, so giving yourself a month or more without dairy can make a huge difference in your skin's clarity.
Sleep with an Overnight Mask
These are great for rejuvenating your skin without taking extra steps. They come formulated for any ailment, whether you need help moisturizing, firming or plumping your skin, or eliminating fine lines and wrinkles.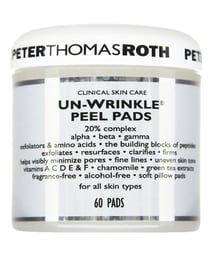 Begin a regular peel regimen
There are plenty of gentle, at-home peels that you can start introducing to your nightly regimen that will help fade fine lines, brighten your skin and prevent breakouts. I suggest Peter Thomas Roth's Unwrinkle Peel. It's mild, and soothes the skin but is powerful enough to give results.
Exfoliate Your Body
Using an exfoliating body wash regularly will help to scrub away dead skin, clean your pores and keep your skin fresh! This is especially important if you're wearing a strapless or open-back dress!
Whiten Teeth
You're going to be smiling a lot on your wedding day, so take care of your teeth! You can see a doctor to have a treatment, but if you're looking to be more natural – try brushing your teeth with powdered charcoal. If you're using the at-home kits like Crest 3D White, be sure give yourself at least a month to complete the full cycle.
Scrub & Moisturize your Elbows!
Okay, am I the only one who hates their dry and dark elbows? Maybe – but this little detail is always nice to consider when prepping for the big day. You can purchase a scrub, or you can slice up a lemon, and rub each half onto your elbows. Lemon is a natural bleaching agent, so it helps lighten the darkness over time. Don't wash your elbows for about 3 hours, then moisturize. This gives the lemon juice time work more deeply. Repeat until the dark spots fade!
Make a Brow Appointment
If eyes are the window to the soul, then eyebrows are the frame. I just recently started getting my eyebrows done, and I can't tell you what a difference it makes! They help define and enhance every feature of your face, so getting them shaped or tinted can make a huge difference.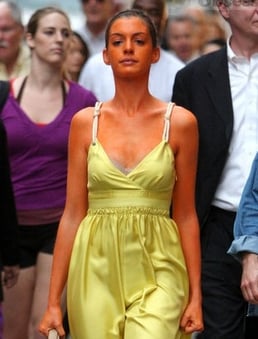 Test drive your spray tan
It's really important to test your spray tan first, so you can get the right shade for your wedding day. That way you have time to work out any potential issues!
Start Using Lip Balm
You want your lips to be plump and soft for the big day – and sun can be very damaging to your lips. Try to use sunscreen, vaseline or balm on your lips more regularly and it will help to keep them healthy and kissable!
Photos: Serve The Goddess, Peter Thomas Roth, PopSugar, Crest