This wonderful local couple is celebrating their wedding in the autumn season at Granite Ridge. Here is their love story.
Tell me a little bit about yourselves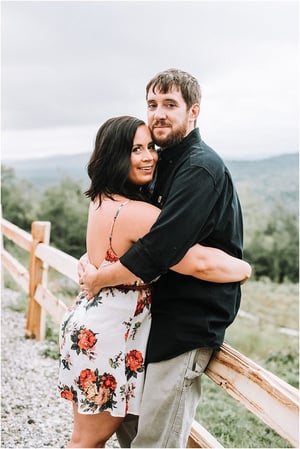 Carlee is originally from Embden in northern Maine. She went to college in Waterville, and workings in the Banking Industry. Jordan is from Bethel, Maine and went to Maine Maritime. He has been in the offshore oil drilling industry on the Gulf Coast the last 7 years. Our couple lives in Harrison, Maine. During the summer, Carlee & Jordan enjoy boating on Long Lake. During the winter, they ski in the vast winter playground of Maine & NH, including Shawnee Peak, Wildcat, and Attitash. Jordan is a member of the Harrison Gun Club, with Carlee in attendance occasionally for support. They also enjoy traveling, especially to Ireland where Jordan used to live, and will be returning for their honeymoon.
How did you two meet?
This question is met with some fun-spirited laughter from Carlee. She admits to having bailed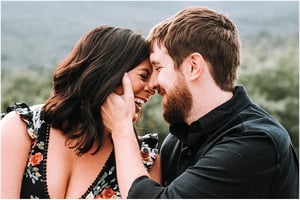 last minute on their first 3 dates. "The worst time was when I was living in an apartment across from the restaurant in Windham that we were supposed to have dinner at, and I made up an excuse and cancelled 5 minutes before," conceded Carlee. One time she gave a real excuse when she bet through her lip that day at Crossfit! They continued to talk for 3 months, and just when Jordan had given up, she sent him a text that asked, "On a scale of 1 to America how free are you?" Jordan responded with "1776." They met up at the Galley restaurant in Naples, and have been together ever since.
How did you get engaged?
Jordan had a jeweler make a custom ring. The ring was ready the day before he had to fly out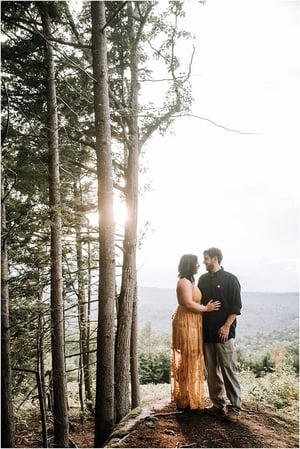 to work in the Gulf for 3 weeks, December 12th, 2017. When Carlee arrived home, he had dinner prepared and had set up their Christmas tree. After exchanging presents, Jordan had Carlee cover her eyes for one final present. Carlee was not expecting a ring, and with surprised joy said YES! Jordan joked, "even if she said no, I had to leave the next day so it would have worked out." Instead, they began thinking about their wedding that night.
How did you choose Granite Ridge?
One of Carlee's friends had been to a wedding at Granite Ridge, and she had been watching GR couples' wedding videos for about a year. "I showed my sisters the videos and told them this is where I was going to get married when Jordan proposed," remembers Carlee. Jordan explained, "Granite Ridge was the first venue we visited. We arrived in a foot of snow after a storm, saw the barn, and before we got out of the car Carlee said, 'yup, this is the place.' " Our couples' vibe for their wedding will be "Rustic DIY." Jordan has hand-made the cupcake stands and table numbers out of wood. The guest of honor, Jordan's 94 year old grandfather, plans on having a whiskey and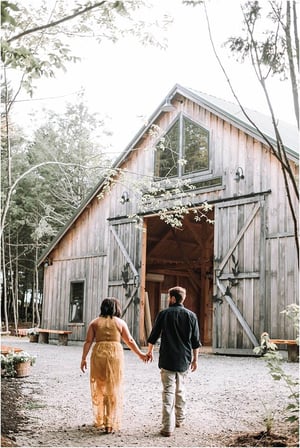 being the life of the party!
Which vendors are you most looking forward to working with?
First mentioned was their photographer, Kate Michaud, who is a family friend of Jordan's. "Her pictures are just so pretty," gushed Carlee. Kate also photographed the engagement photos at Granite Ridge. A family friend of Carlee's, The Bankery, will be baking their wedding cake and a variety of cupcakes. They bake out of an old bank in Skowhegan, near where Carlee is originally from. She further explained, "they were part of my birthday party last year, and the cakes are just so good. It was the best Red Velvet Cake we've ever had, so that was a YES for our wedding." We are so excited for this wedding, and will certainly be asking for a piece of cake!