This fun-loving couple started their journey on opposite coasts, but found each other in Maine, where they will be traveling back to have their wedding where it all began. Here is their love story.
Tell me a little bit about yourselves.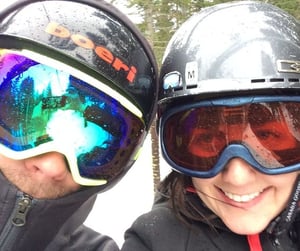 Colin is originally from South Portland, Maine, where he stayed for College and Law School.
He is currently an attorney in San Francisco. Claudia hails from the Los Angeles area, but headed across the country to go to college in Maine. She is currently in the Healthcare & Bio Tech field in San Francisco. Colin and Claudia love attending concerts together as well as "walking around aimlessly" exploring new cities.
How did you two first meet?
Colin's roommate was dating a friend of Claudia's, which one night turned into a group of friends, including Colin, meeting up at the restaurant that Claudia was working at in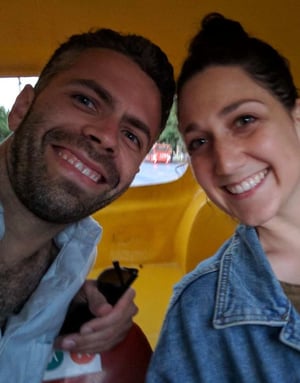 Portland, Maine. A first date followed shortly after. With only 3 months of dating under their belt, the relationship turned long-distance for 2 years as Colin moved to Bangor, ME after finishing Law School, and Claudia headed to NYC for Grad School. "I think we set the record for most Laguardia to Bangor flights in history," joked Claudia. Their next stop was Boston where they moved in together for the first time. After 1 year, including Boston's record winter of 108 inches of snow, Claudia's desire to be with family and warmer weather pushed her back to California, with Colin happily joining.
How did you guys get engaged?
On a surprise trip to Cuba in May of 2017! Claudia was not expecting such an adventurous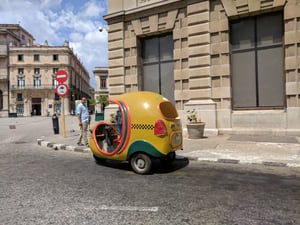 surprise. "Well, you don't typically go to me for an exciting surprise, so that's understandable," mused Colin. Colin's original plan was to propose after dinner on a beach in Havana, but after an unexpected adjustment by Claudia, the proposal occurred the next day in the cab of a motorcycle, with Claudia saying YES!
How did you choose Granite Ridge?
Sight unseen! Claudia & Colin fell in love with Granite Ridge online and booked us over the phone before seeing the venue! Our couple knew they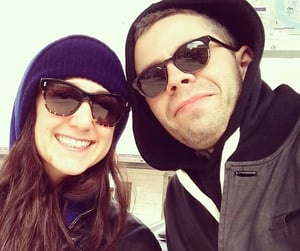 wanted to be married in Maine early on being that it's Colin's home state, and they had both gone to school and met in Maine. Claudia referenced Granite Ridge having "checked all the boxes" for what they were looking for, which included "proximity to Portland, size, no curfew, beauty of the land and estate, privacy, look and feel of the mountain and barn, and the safety of the shuttle system." Colin added, "we could tell Granite Ridge was a place where people would want to stay, hang out, and just have a good time."
What vendors are you most looking forward to working with?
Claudia first mentioned 111 Maine for Catering. "Their food is delicious. I remember her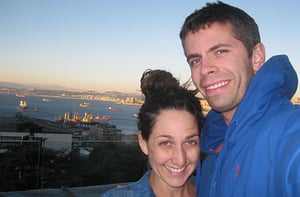 amazing restaurant in Brunswick when I was in college. I love that it's a woman owned business in Maine." Claudia's mom, Sylvia, chose their baker, Jill Drew of The Winey Baker. Claudia explained, "Jill is the daughter of the owner of the Greenwood Manor Inn, where we are having our rehearsal dinner, and I liked that connection. And the tasting was great!" Colin is looking forward to seeing the work of their florist, Broadturn Farm. He mentioned, "I especially liked how they source the majority of the flowers from their own property." We are very excited for this wedding celebration of the 2 coasts!
Check out Claudia & Colin's great Wedding Website HERE