I am always so grateful to couples when they take time out of their busy schedules to chat with me, because it makes hosting them for their wedding day even more special. Introducing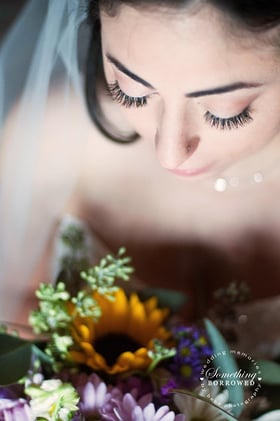 Lauren and Chris - the fantastic animal-loving duo, whose upcoming nuptials are sure to be beautiful.
Tell me a little about you and your fiance
Lauren is a Vet-Tech while Chris is a carpenter on Peaks Island AND serves in the Maine Army National Guard. Both Lauren and Chris are outdoorsy people - enjoying things like camping, hiking, kayaking, rock climbing and walking their dogs. Lauren loves music and concerts while Chris loves motorcycles. It sounds like they definitely have a lot in common!

How did you two meet?
The pair met while working at an Animal Welfare Center in Lauren's native New Jersey. The pair hit it off immediately and knew it was a match made in heaven when their two dogs Charlie and Bandit got along. After a few short weeks they knew they had found something special and became inseparable.
How did you two get engaged?
After 2 years together, and one big move from New Jersey to Maine - Chris was ready to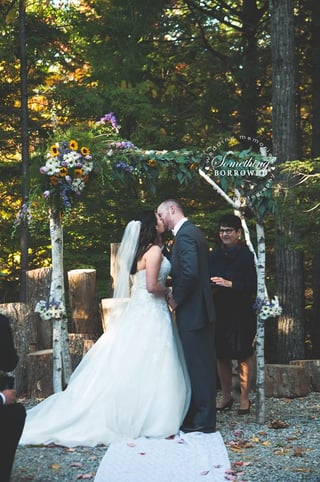 propose. They had planned a camping trip to Acadia to celebrate their 2 year anniversary. During their trip, the pair took a stroll along the beautiful beach, where Chris would propose as the sun was setting. (WAY TO GO CHRIS!)
What vision do you have for your wedding?
Both Lauren and Chris are looking to have a laid back, "rustic" wedding - something that reflects both them as a couple, as well as their love of the outdoors. Something awesome the couple is doing, is having a hot apple cider stand near the entrance of their ceremony site to keep guests warm while waiting.
What vendors were you excited about working with?
The most important service being provided at this wedding is by one of their dogs Bandit - as he was the ring bearer of the wedding. "He's the most well-behaved of our bunch!" (YES!) The second most important vendor is Planet Shutter Bus, a company that sends a revamped antique VW Bus (named Ruby) with a full photobooth inside! HOW COOL IS THAT?! Lauren and Chris have chosen BeBe Photography to capture their day and Blue Elephant to provided the delicious food and drink. Affordable Events will be provided all the wonderful furniture rentals and their officiant was Charlotte Nolan. This was one heck of a team!
Why did you choose Granite Ridge?
Lauren actually found Granite Ridge BEFORE her and Chris got engaged. Lauren found us online and told Chris that "if we get married, we're getting married HERE!" "I just thought it was so beautiful," she said. The pair also loved that the venue was like a destination wedding because it allowed them to stay for the entire weekend with their loved ones while still close to home.