This wonderful couple from New York City is escaping the hustle and bustle to enjoy their wedding weekend in western Maine. Here is their love story:
Tell me a little bit about yourselves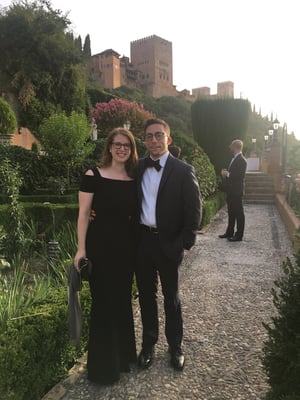 Our bride Alexandra is originally from Londonderry, NH. After heading to Washington DC for college, she moved to NYC for Graduate school and has been their since. She currently works for a company specializing in the prevention and elimination of malaria in Southern Africa. Our groom Aaron hails from East Windsor, NJ. He attended college in Massachusetts before heading to D.C, then Philadelphia for Graduate school, and then NYC. He is in the planning department of an architecture firm focusing on landscape design for institutions and corporate companies.
Our couple currently resides in Brooklyn, NY. Alex & Aaron are foodies that enjoy exploring the New York restaurant scene. They spend lots of time at the park in Brooklyn, but also love mini-hiking escapes, and visiting their families.
How did you two meet?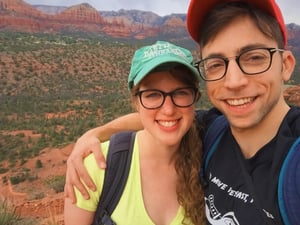 It was 2012, and Alex had begun her first job in Washington DC at a think tank, where Aaron also worked. After developing a close friendship for six months, they realized they had something more after numerous coffee and dinner dates. After becoming a couple for a few years in DC, they both attended Graduate school in different states, but their relationship became even stronger long distance, before they started their lives together in NYC.
Tell me about the engagement
It was October of 2018 and Aaron had purchased the ring. It was very important to him for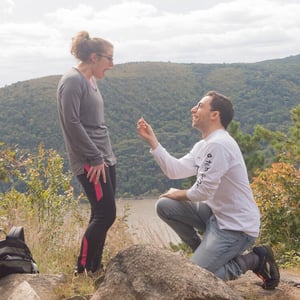 this to be a surprise, so he waited for Alex to spontaneously choose a suitable occasion so as not to telegraph his intentions. When Alex suggested hiking in Peekskill NY, a favorite spot of theirs, Aaron knew it was the right time. Not wanting a staged photo shoot, he brought his own camera. When they reached a beautiful overlook on the hike, Aaron staged his camera for photos, and then got down on one knee. Alex was completely shocked, and overjoyed said Yes!
After getting lost on the trail in their excitement, our couple eventually completed the hike. They celebrated at a local brewery, and champagne was popped when they got home as they phoned family and close friends with the wonderful news.
How did you decide on Granite Ridge?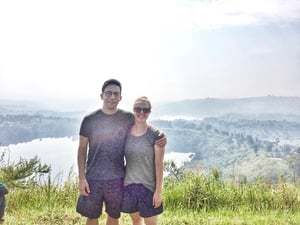 Alex had decided in her mind the area she wanted to get married even before the engagement. Her family had a cabin in nearby Harrison, Maine that they had been enjoying since the 1970's. In a wonderful twist of fate, two days after their engagement, Granite Ridge announced an opening of a September 2019 date due to a cancellation. Enamored with the photos online, Alex and Aaron booked sight unseen. Upon their visit months after, Alex said "it far exceeded our expectations. The view from the barn was just incredible in person, and we were so happy to have the beautiful estate for 4 days." Aaron added, "I'm not easily impressed, but I was really impressed."
Which vendors are you most excited to work with?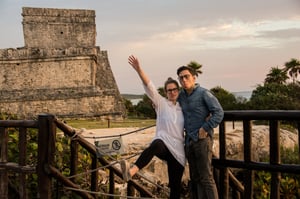 Aaron began by mentioning their caterer, 111 Maine. "We had a tasting at their house, and loved the setting, food, and conversation. The lamb chops were incredible." There will be a delectable spread of beef, chicken, and salmon, among a variety of wonderful appetizers for the big day.
Alex became nostalgic when talking dessert. "We are big ice cream people," she began. "The Village Tie Up in Harrison is an institution. It's a convenient store with incredible food on Long Lake, and 5 years ago they opened a Creamery that's equally amazing." Alex & Aaron's wedding will be their first, as they will be handing out ice cream scoops in person. Our couple also expressed their excitement for their baker, Jill Drew of The Winey Baker, who will be providing an incredible dessert table including mini-pies and brownies. We will be ready to indulge our sweet tooth for this wonderful wedding!
Check out Alex and Aaron's incredible Wedding Website HERE