This lovely couple from Maine knew they wanted the mountains of their home state to be the location of their wedding. Here is their love story.
Tell me a little bit about yourselves.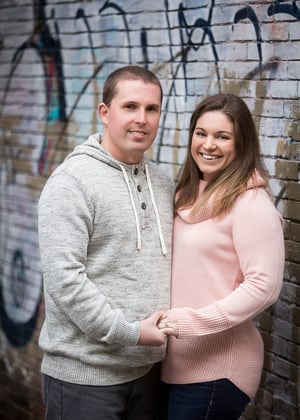 Matthew grew up in Millinocket, Maine. He has spent the last 9 years helping others as a Paramedic in Norway, ME. Alison hails from Biddeford, Maine. After attending college in Connecticut she returned home to work in child psychiatry. After completing Nursing School, she is currently a Pediatric Nurse. When together, Ali & Matt enjoy Crossfit and the outdoors, especially camping and snowshoeing.
How did you two meet?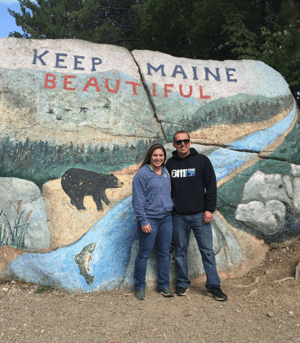 "It's kind of a funny story," begins Matt. It was September of 2015 and at the time, Ali had her EMT license and worked at the same ambulance company as Matt. They were both scheduled for the same run heading to Madawaska, ME. Matt let Ali know it would be a 5 hour round trip. Being that they were heading to the Canadian border, it was well over 5 hours...each way! They had a good 12 hours to get to know to each other. Ali sent Matt a friend request on Facebook soon after. He "accepted it because she was cute." Not long after, Matt asked Ali out on date to El Reyo in Scarborough. On their 3rd date, which included bowling and an arcade, both knew this was for real.
What's the engagement story?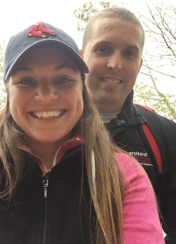 "I'm impossible to surprise, and Matt can't keep a secret," started Ali. It was May of 2018, and Matt was up for the challenge. Crossfit was a big part of their lives together, so he knew that would be the location. He began the process of collecting family and friends, and targeted the Saturday before Ali's birthday. Matt wanted part of the proposal was to include 3 year old Jackson, a boy that Ali nannied for. He had a sign made up for Jackson that read, "Say Yes Ali."
The plan was set up perfectly...in theory. The workout began with 100 lounges with weights.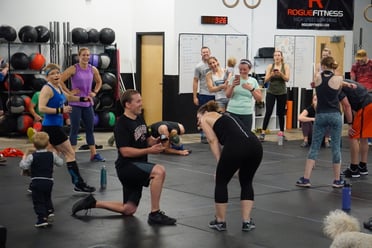 Matt winked at his Crossfit coach as the signal to start the process, but it was missed. When Jackson eventually came out, he tripped and the sign landed on the ground with the letters dispersing. Matt was already on one knee, exhausted from the work out, with Ali standing next to him completely confused. He grabbed her hand and proposed, and she said Yes! A friend that Matt had coordinated with was able to capture the proposal with pictures, and a surprise engagement party ensued with their closest friends.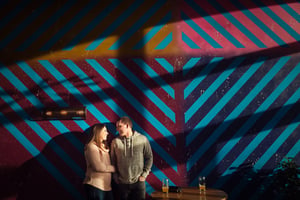 How did you decide on Granite Ridge?
Ali & Matt had actually seen Granite Ridge before they were engaged and knew right away it was the venue for them. Ali explained, "Granite Ridge offered so much more than just a Barn Venue. Our guests will absolutely get the 'Wow Factor' when they arrive." Both Ali & Matt grew up in the woods of Maine, so immediately fell in love with the outdoor mountain feel. Having the Estate onsite for family and friends for the weekend was especially important.
Which of your vendors are you most looking forward to working with?
Our couple is very excited for their photographer, Chris Keeley of Chris Keeley Photography.
They connected via Matt's best man, James. They loved his photos, particularly what he captured with sunsets. They were thrilled with what Chris did with their engagement photos, and know he's the right person to capture their ceremony at the Basilica in Lewiston, and reception at Granite Ridge.
Our couple has not even had their tasting yet, and are already beyond impressed with their caterer, Blue Elephant. They were connected via Ali's brother Greg, who has worked directly for the Blue Elephant team. Matt explained his first impression that sealed the deal, "I could immediately tell that Fausto's brain is so creative. He's passionate about everything being perfect, and clearly loves what he's doing." The Granite Ridge team couldn't agree more!
Although not a vendor, of special note is Ali's dad, Robert "Red Hot" Morin. He is handcrafting 16 Farm tables out of barn wood for their reception. We can't wait to check out this craftsmanship and enjoy a night of celebration with Ali & Matt!
Check out Ali and Matt's wonderful wedding website HERE