This romance that began at the University of Maine is coming full circle to the mountains of Western Maine where Kaitlin and Bill will be saying there I Do's. Here is their love story:
Tell me a little bit about yourselves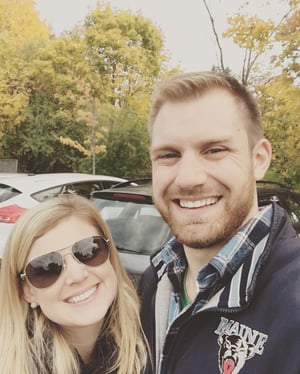 Our bride Kaitlin grew up in North Andover, MA. She played hockey throughout her school years, and attended University of Maine for their Nursing program. After attending Graduate School at the University of New England, she is currently a Nurse Anesthetist at Maine Med. Our groom Bill hails from Cumberland, ME and grew up with a similar passion for hockey. He played rugby at the University of Maine, and currently renovates buildings in the greater Portland area, with a focus on construction and carpentry.
Kaitlin and Bill currently live in Portland, ME. They continue to embrace their love of sports, and play hockey and golf together, while also enjoying hiking and kayaking. Their two black labs, appropriately named Bruin and Ranger, take up a lot of their time and love.
How did you two meet?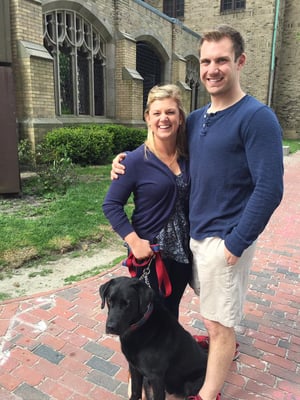 Senior year at the University of Maine, Katie and Bill lived in apartments that were across from each other in Orono. After an early connection with hockey, they began casually dating that year. Their romance took a brief hiatus when Katie moved away, but three years later, they reconnected when Bill reached out upon hearing she was back in town. This time however they knew it was for keeps.
Tell me about the engagement
It was January 14th, 2018 with the temperature hovering right around zero. Leading up to that day, Bill was planning a pond hockey and ice fishing extravaganza with his good friend, who was a game warden in the Moosehead Lake area. Bill was able to get eight close friends up for MLK weekend, most unaware of his real intentions.
Bill's idea was to propose while playing pond hockey, but the slush and ice storm that greeted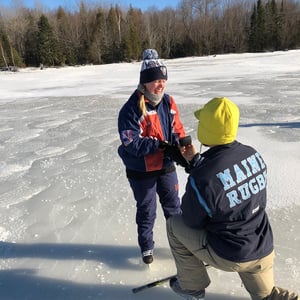 them Friday night led to some concern. Sunday rolled around and the sun was out, but so were negative temperatures. Bill insisted they play, and made sure Katie had enough layers on. Despite his best efforts, she let him know her feet were immediately frozen. He quickly called a team huddle and in the middle of Lake Brassua in Rockwood Maine, Bill got down on one knee and proposed. Katie was completely taken by surprise, and overjoyed she said Yes! Two of their eight friends were able to capture the proposal with both pictures and video.
How did you select Granite Ridge?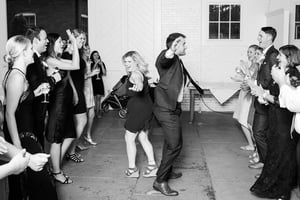 Bill was the one to discover Granite Ridge online, and both he and Katie immediately fell in love with the pictures. Bill added, "Granite Ridge fit my three biggest criteria, 1) a beautiful barn large enough for a wedding of 180 people, 2) an Estate to hold our family and close friends for a long weekend, and 3) no curfew or time to depart the premises." Upon arriving to Granite Ridge for the first time, Katie said, "you just can't beat the big beautiful windows in the barn, and the gorgeous landscape. And everything is right there next to each other on the mountain." Granite Ridge was the second venue they visited, and the last before booking their wedding shortly after.
Which vendors are you most excited to work with?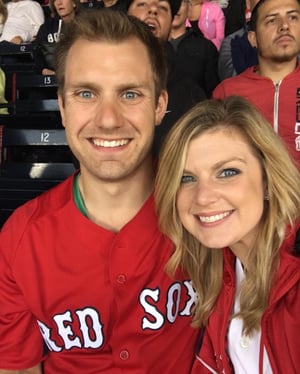 Bill began by mentioning their caterer 111 Maine. "We had done a few tastings, and theirs was the best. The experience was fantastic, and the food was delicious. The family-style presentation was really appealing to us."
Of special mention was DJ Scott from Couples Choice DJ Service. He was the DJ from Bill's sister's wedding, and "he had the dance floor packed all night." Bill and Katie have asked their guests to choose a song of their choice to be played for the wedding, and mark it on their RSVP's. We can't wait for this evening of great food and music!
Check out Katie & Bill's great Wedding Website HERE