Today's Feature Couple is Dafnett and Derek! This amazing couple will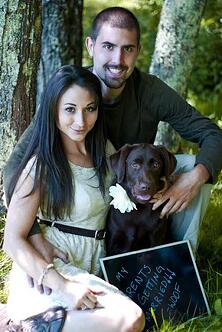 be saying their "I Do's" at Granite Ridge Estate & Barn on July 18, 2015. We recently interviewed Dafnett about their love story and their wedding planning so far.
1. How did you meet?
Derek and I met in High School through mutual friends. It wasn't until senior year when we first started dating. Almost 7 years later, and we're getting married!
2. How did Derek propose?
Derek was used to family and friends always asking, "So when are you going to pop the question?" or "When are you guys finally getting married?" and his response was always, "I have to finish college first, guys. Stop asking!"This made wedding talk very short-lived. Well on May 06, 2012 he graduated. The day after he graduated, we were surrounded by family and friends at his graduation party. He had one table designated for gifts and I sat in front of him as he was opening them. He started calling everyone over, and reached over for a Wal-Mart bag. As he was opening this Wal -Mart bag he said, "This one is for both of us." When I asked from who, he said it was from him. Everyone became pin drop quiet in that moment. I wasn't quite sure if this was
THE
moment, but immediately became nervous. It wasn't until he exposed the little blue, beautifully wrapped
Day's Jewelers
box, that was hidden in that Wal-Mart bag, that it became real. He opened the jewelry box to reveal the ring and popped the question. We were immediately surrounded by hugs, congratulations, and "FINALLY!!"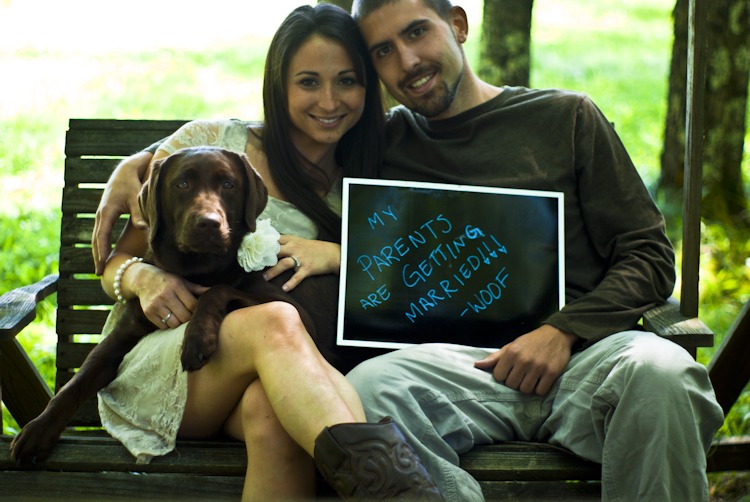 So, the whole time when Derek always said to wait until he graduated college, he literally meant it.
3. Have you considered what you want your wedding theme to be?
We have thought of a wedding theme. Our main focus is a
rustic country theme
. We love to be outdoors, so this theme suits us pretty well. Not to mention it is what we had envisioned since the start of our engagement.
4. Which vendor are you excited about utilizing for your wedding day?
We are excited about working with
Affordable Events, LLC
. Their customer service is remarkable and we are both very excited to see the results on the big day.
5. Are there any DIY or Special Elements?
We are planning on doing many DIY elements, such as some decorations for the reception and ceremony, centerpieces, and incorporating some of our homemade wine. We are also looking at incorporating participation of our chocolate Labrador, Avah.
6. What are you most excited about with having your wedding at Granite Ridge Estate & Barn?
We're excited about all of it! The ceremony site, the view, and of course the beautiful barn. We feel very blessed to have found
Granite Ridge Estate & Barn
and be having our wedding at this beautiful venue. This venue has so much to offer: the lodge, barn, on- site ceremony, transportation, hiking routes, views, and not to mention the
friendly staff
.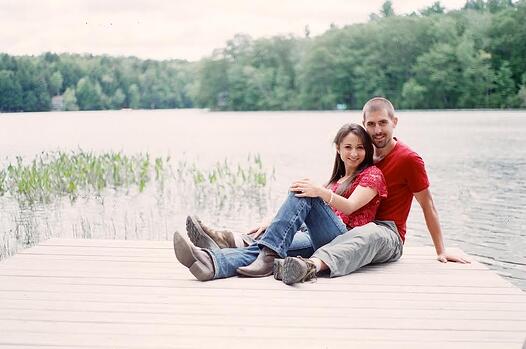 Congratulations Derek and Dafnett!!
We are so excited for you both, and your fur baby, Avah!