Today's Feature Couple: Elizabeth & Andrew. We recently caught up with Elizabeth to learn a bit more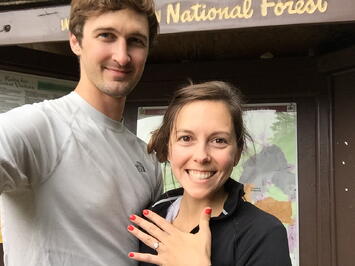 about how they envision their wedding. And, where their love story began.
1. How did you meet?
My brother and Andrew went to Worcester Polytechnic Institute together. They rode crew together. One afternoon my mom dragged me to one of his regattas. Andrew was there of course and I spotted him in his crew uniform. Let's just say I didn't miss one regatta. Actually, I started volunteering to go to them!
He is originally from New Orleans so he didn't go home as much as some of my brothers other friends. At the time, he was living in Washington D.C. and I, on a total lie, invited him to a mystery dinner party I was hosting. Now, going into this, I had no intention of planning anything for a mystery dinner party. And then he accepted my invitation. Because he said yes, I planned the dinner party, and he showed up. I was so excited when I saw him. We started dating after that.
2. How did he pop the question?
We went to hike Mt. Jefferson in New Hampshire. On the way there he was acting weird. I knew he had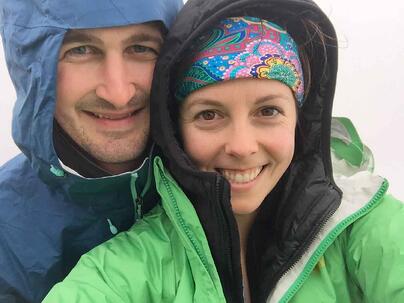 planned a dinner in Portland after the hike so I just atributed it to him being nervous about timing. On the mountain there were 50 mph winds at the top. Not wanting to take any chances, we decided to come back and not summit. He insisted on setting up the camera to take a picture before we headed back down. Little did I know, he had set it on video not camera. When I realized what was happening I almost fell off the mountain. It was very Andrew and just perfect. I love that moment. You can't hear what he is saying, but it was really amazing that he did set up to catch the moment.

3. Are there any special elements you are incorporating into your wedding?

I wanted to design my flowers and a wedding planner advised me not to do it. While I would love to have my hand in it, I know I won't be able to focus with everything else going on and I really want to be able to completely enjoy my day.

We do have several people that are close to us that are taking part in different areas of the wedding. My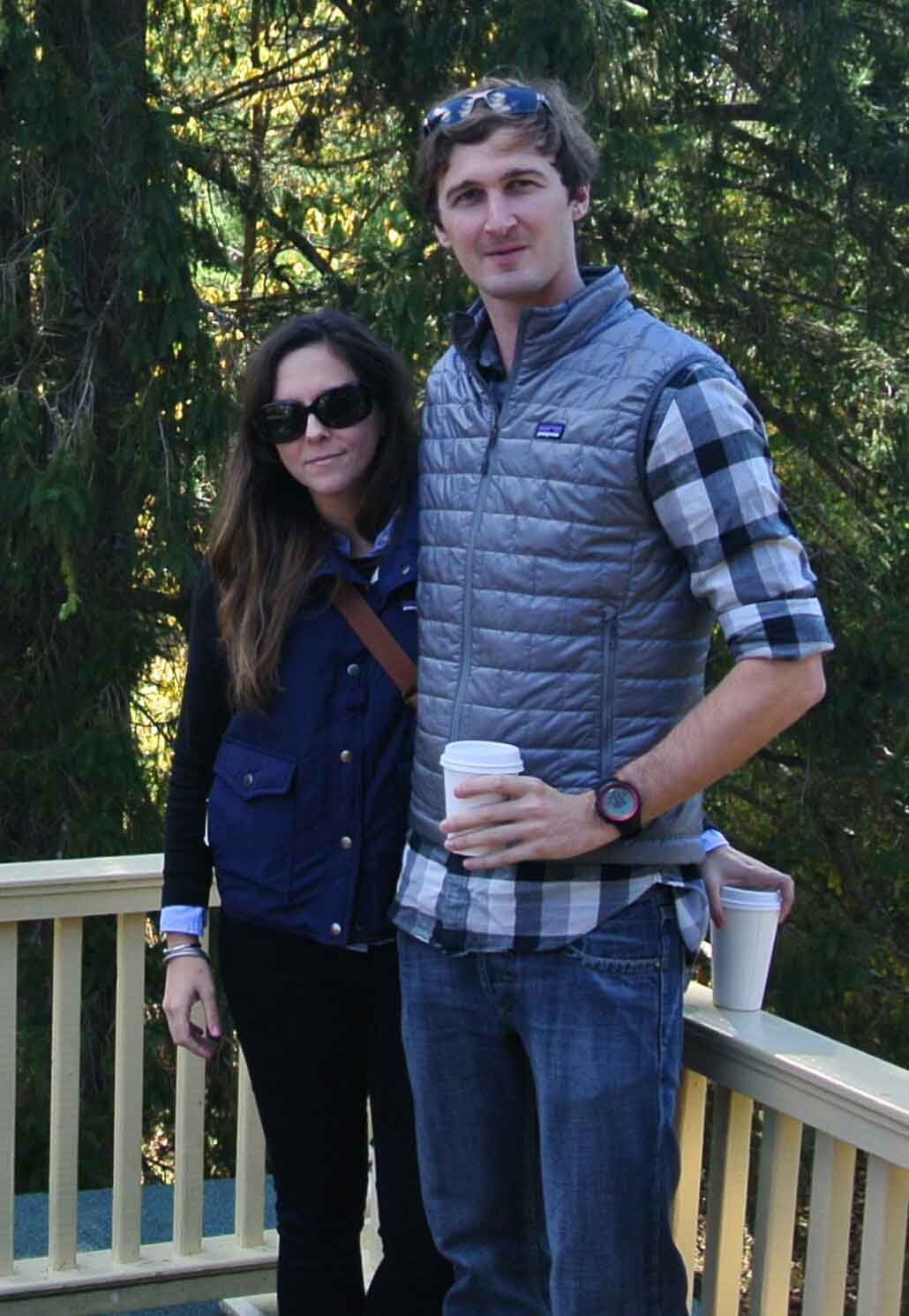 great friend, Sarah Lemieux, is designing and creating all of the stationary. My uncle is building the altar and my cousins are playing the processional music. Andrew's aunt and godmother will be officiating and is becoming ordained just for our wedding! Since Andrew is from New Orleans, we will be having a second line. Many, many special people to us are involed and we love that.

4. Have you chosen your photographer? Are there any vendors you are excited about having at your wedding?

We have chosen Hailey Tash Photography and we couldn't be more excited! I think her photos are adorable. She has one in particular with the bride and groom in a green field with big balloons that I just cannot get enough of! It's so classy, timeless and fun.
I think she has a non-traditional, true to life (without the standard wedding poses) and whimsical style.
We met her and our vibes just clicked. Hailey and Joel are the nicest couple. We wrote the check right on the spot. Plus, we are both University of Maine Alumni!

The Bar Association looks amazing and we have had some great conversations already. They really get to know who you are and what you like. And from what we have heard, they are really fun people! I know our guests will love them and what they make.

5. Have you considered what your wedding theme might be?

Our style and the things we want to include are prettty unique. We haven't narrowed it down to anything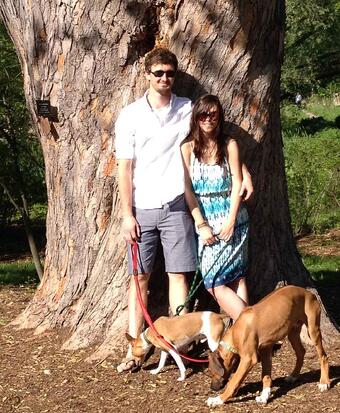 we have seen. I can tell you it will not be rustic. In fact, we like the simple qualities of the barn wood but that is where the rustic ends. The chandeliers add a romantic glimmer. We want to incorporate romantic textures with big gold, brassy centerpieces with fluffy peonies and jewel toned flowers for the centerpieces. Again, still early in the planning stages but we are excited to be working with a professional to help us create our vision. We love the concept of a family style meal, so we are exploring different options with the food components. We want it to be a warm and romantic evening for everyone.


6. What are you most excited about having your wedding at Granite Ridge Estate & Barn?
The reason we love it is because it just feels like home. We wanted somthing where we could be comfy and hang out with our family and not have to hastle with travel back and forth on the day of the wedding. This is the only place in Maine we even looked at. We can be indecisive but when we see exactly what we are looking for, there is no need to look any further. When we drove up, it was surreal that I was looking at my wedding venue. I just knew it was where I was going to marry my best friend and celebrate with friends and family. We are so excited!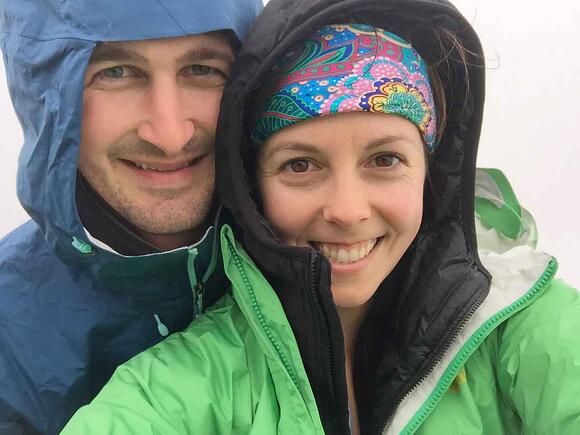 Congratulations Elizabeth and Andrew! We look forward to seeing you celebrate your day with us.