Have you gotten the phone call from your sister, best friend, or sister-in-law asking you to be their maid of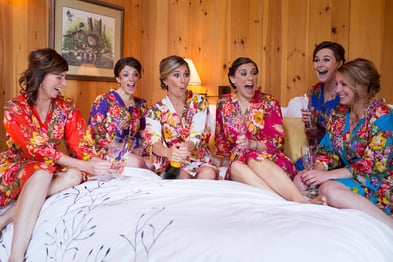 honor? You are thrilled but may have no idea where to start or what the responsibility entails. Have no fear, Kelsey Mango, Founder of Maid of Honor Consulting has some helpful advice. Here are 5 things you need to know to be the best Maid of Honor you can be:
1. Bride > everything else
Remember to always listen to the bride's requests with perspective. Put her needs and wants before your
own and keep her best interests at heart with all decisions. For example, if she is not a fan of the beach, don't host a bachelorette party at a beach house because the bridesmaids are avid sunbathers. If there's a huge disagreement or a bridezilla moment focus on coming up with clever ways to compromise. It's your job to keep her happy and everything running smoothly!
2. Organization is Key
Being a maid of honor is an honor in itself and be sure to bask in the glory. BUT as soon as you assume the title, the clock is ticking! Once a wedding date has been set start making a to do list and more importantly lay out a time line. Schedules book up quickly and getting the ball rolling on setting a bridal shower date and bachelorette date is will put your mind at ease and allow you to focus on the next steps.
3. Leverage your bridesmaids
It's easy to get overwhelmed with so much on your plate. Be sure to delegate as much as possible and accept help when it's offered! It's your duty to make sure all the bridesmaids have their hotels booked, dressed ordered on time, etc. but don't forget to lean on them when you need it. Whether it's making dinner reservations in preparation of the bachelorette weekend or coordinating gifts for the shower, ask for help when necessary. Doing everything yourself may seem easier at first but it'll be difficult to balance when life gets in the way.
4. Help play hostess
As the maid of honor you most likely know the bride and grooms' family, extended family and friends better than anyone! Make it a point to mix and mingle with everyone in attendance and make them feel comfortable. Seeing a familiar face whether it's at the hotel or local coffee shop will put them at ease and help take a lot of the pressure off of the married couple to tend to everyone's needs. Continue to be helpful after the ceremony and throughout the reception. The goal is for everyone to have a great time and celebrate all together so make an extra effort to send the guests home happy!
5. Take a trip down memory lane
Keep in mind a wedding is only one day; in 5 years it won't matter that florist substituted peonies for hydrangeas. Make time to spend together where you specifically do NOT discuss anything wedding related. Take a step back to decompress and reflect how your relationship with the bride got to where it is today.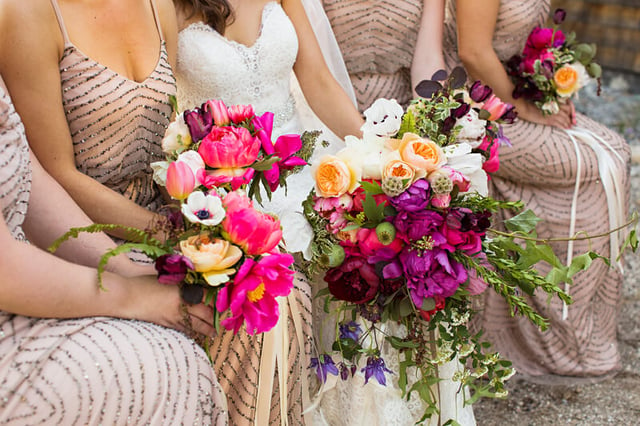 Photo credit - Brides Maides in Bed : Yeah Bud! Photography, Wedding Flowers : Hailey Tash Photography