Let's face it, barn weddings are all the rage these days. If you have browsed Pinterest, opened an issue of Bride
Magazine or scanned StyleMePretty in the past two years then you have seen countless photos of gorgeous barn weddings. From rustic elegance to cowboy casual, barn weddings can take on many themes. So how will you make your Maine barn wedding unique?
A good tip to make your barn wedding stand out is by focusing on the venue's geographic location. For those lucky enough to get married in Maine, you have so many options for adding a dash of "Maine" to your wedding. Pack up the mason jars and striped straws, here are some tips on how to make sure your guests come away from your barn wedding with a taste of vaction land.
1. Lobsters (I know - so obvious)
Nothing says Maine like a lobster bake. Add your own twist to this Maine tradition by creating personalized lobster bibs for all of your guests to wear. You can find these on ebay, If eating lobster is not your thing, there are other ways to include this coastal icon into your wedding celebration. Consider handing out gummy lobsters as wedding favor or miniature lobster buoys which can double as an ornament. Photos: Shannon Leahy Event Planning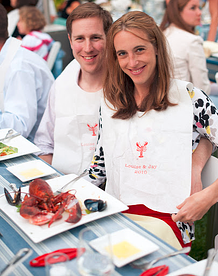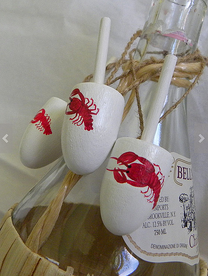 2. Maine Wild Blueberries
Ahhh wild blueberries, Maine's candy. My husband is from Maine and when we got married in Sun Valley, Idaho, we chose a cake topped with blueberries in order to give a nod to his birthplace. Photos: Beautiful Occasions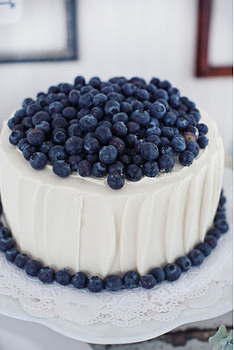 Stonewall Kitchen, one of my favorite companies headquartered in Maine, makes a delicious blueberry jam that can act both as a wedding favor and a placecard. We found the following adorable image from a wedding on Peak's Island, Maine. Photos: Samantha Warren Weddings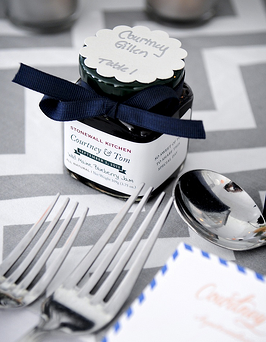 3. Whoopie Pies
Did you know the official Maine State treat is the whoopie pie? What better way to delight your guests than with a favorite childhood dessert. Wrap up this tasty treat in cute cellophane bags and hand out to guests as a late night treat. Don't be afraid to play around with your whoopie pie recipe. A pumpkin whoopie pie adds the perfect fall flavor to an October or November barn wedding in Maine. Photo: Martha Stewart Weddings