For this Granite Ridge Spotlight, we are thrilled to feature Media Northeast, a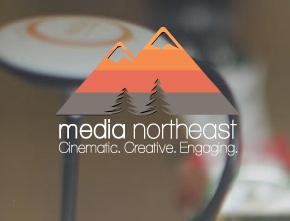 premier video production company owned and operated by Josh Swan and his team. Media Northeast has worked with local broadcast television stations, various media groups and best of all; they produce beautiful wedding videos! Of course, that is not all they do. Media Northeast's team of videographer geniuses produce commercials, sporting event videos and much more than back to weddings!
How did you begin your career in videography and how did that lead you to Media Northeast?
Videography was something that ended up finding Josh. Being an outdoorsman, Josh worked his winters at Sunday River and as a raft guide for the summers. It was his job as a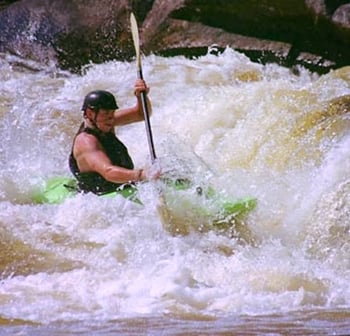 raft guide that caused him to fall into videography, as he was entrusted to video the trips for guests to view after. He quickly became hooked on it. He began working for a local TV station in the Sunday River area in addition to his role as a raft guide. Eventually, the original founder of Media Northeast offered him the opportunity to join his company. Soon, Josh became an integral part of the team and his passion for the craft led him to eventually buy the company from the original owner. "It's given me so many great opportunities to travel and the things I've gotten to see are pretty unique."
What is your signature style and how do you think it sets Media Northeast apart from other videography companies?
Arguably the most important thing to Josh and Media Northeast is tailoring each video to their client's style. "Everyone is different and everyone has different tastes, so no two videos we create are the same. We really make sure to talk things out with our clients so we know exactly what they're looking for and what moments they want captured. This takes a lot of planning in advance to make it work because there are so many edits and styles they can apply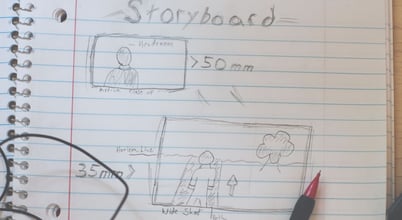 to the video. When asked about Josh's specific style, it was a bit trickier for a layman like me to understand at first. Josh explained that he and his team's style is "cinematic filming, while being creative, using a story telling approach. It's really a style that captivates me." Josh went on to explain that many documentary videographers like to have wedding videos that simply document the day as it happens, but he prefers to focus on specific, high-energy moments, capturing them in a creative way for a handcrafted film. That means that a typical video from Media Northeast will be 15-20 minutes total, featuring the highlights of your wedding. It will be edited to perfection and will make you feel like you are starring in your very own music video.
What advice do you have to anyone thinking about hiring a videographer?
Josh explained that one of the most important things to consider when hiring a videographer is to select someone who you are comfortable with and uses the style you're looking for. They are about to be present in every part of your special day and in moments that can be really intimate. "It's so important to be selective because you want to be comfortable, and when we meet with a couple, it's more important to us that they find the right person with the right style, than it is to get hired." He also said that it's important to work with a videographer that can work well/communicate well with your photographer, as often times they are seeking out the same shots so it can be a little tricky maneuvering between the two. "It's all about good communication."
We leave you with our first Granite Ridge Commercial Video from Media Northeast. His work has helped us to transform our business. Almost every couple that comes to visit us talks about how seeing this video made them want to come check us out.