Anyone who meets her would agree, there are few more passionate and caring Maine wedding professionals than Maine wedding officiant, Maria Northcott. She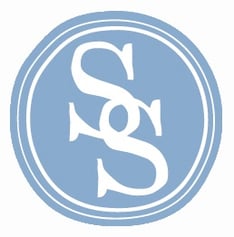 recently did what she does best at Granite Ridge Estate and Barn (get our couples hitched!) and we were thrilled to have her. We knew our couple was in great hands and would be raving. Here is her interview and some great advise:
Tell me a little bit about A Sweet Start and what services you provide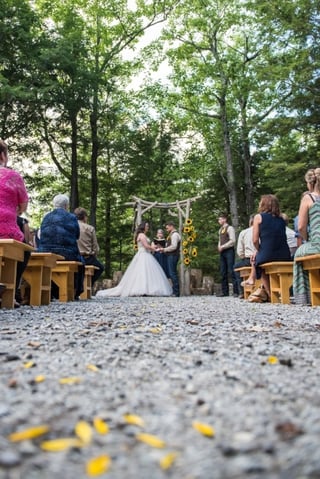 I'm a professional wedding officiant here in Maine. I'm authorized to perform wedding ceremonies in Maine as a notary public, so I'm not affiliated with any religious group. Actually, the clients who I work with typically want a secular officiant rather than a minister, so it works out great! I collaborate with my clients to craft completely original and totally custom wedding ceremonies that reflect the couple and their love story. We spend a few months writing the ceremony together. It's very unique process that requires input from both members of the couple. The end result is a meaningful, heartfelt, one-of-a-kind ceremony. But that's only part of my service, I also act as their full-service ceremony coordinator, meaning I help them envision and then plan all the details and logistics of their ceremony from pre-processional through to the recessional. Together, we'll carefully plan out how everyone will enter, where they'll sit or stand, what props are needed, the cue for each person, and everything else associated with the ceremony. I'm different from a lot of officiants in that I manage and run the wedding rehearsal. I communicate with the planner or coordinator and, of course the musicians or DJ and the photographer and videographer, but ultimately the rehearsal is in my hands. I guide everyone through it so that there are no awkward moments or surprises on wedding day. My goal is to help my couples with every aspect of their ceremony to be responsible for all those details so that they can let go, relax and just be totally present and "in the moment." Ceremonies zip by so fast, so it's my job to slow down time, to create space for them to really look at each other and acknowledge the significance of the commitment they are making. It's such a honor and I love the work so much! What inspired you to open A Sweet Start?
Like so many other people, I got the idea to be part of the wedding industry when I was planning my own wedding ten years ago. I wasn't sure what that work would look like or how it would happen, but I just kept it in the back of my mind. Then, while I was taking the class to become a notary public the instructor informed us that notaries in Maine are authorized to perform weddings. It was like a bolt of lightning hit me! This was the perfect job for me. I honestly feel like I've found my calling; that this is what I'm supposed to be doing in the world. It's so rewarding to support my couples through such an important milestone in their lives. All my past experience prepared me for this work, and I finally understand the saying "When you do what you love, you'll never work a day in your life!"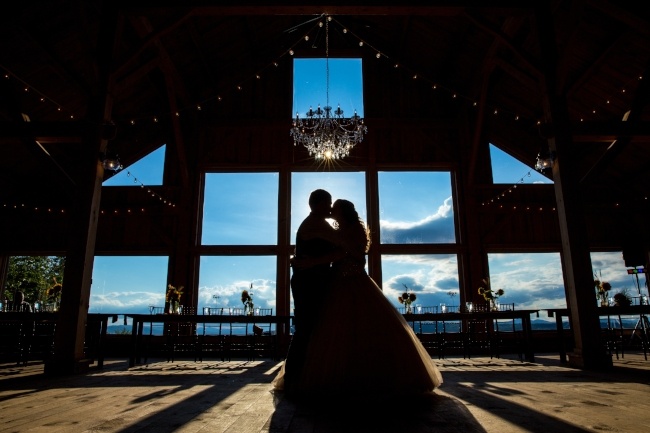 What is your favorite thing about being an officiant?
The best part is getting to meet so many different people and learning about their love stories. I love hearing about how they met and how they got engaged and about their plans for the future. Of course, being able to be a calming, grounding influence for my couples on their fabulously hectic wedding day is wonderful, too. It's just the best job in the world!
Are there any trends you're noticing in ceremony styles?
My favorite trend right now is the unplugged wedding. That's where we ask the guests to put down their cameras and turn off their phones, just for the ceremony, so that they can be present, active witnesses to the marriage. The energy shift that happens when all your guests are paying attention to you and the vows you're making is profound. I get the unique perspective of looking out and seeing all the smiling faces of their friends and family smiling back at us. There's just nothing like it. When those faces are hidden behind a screen or a lens, you loose that powerful energy exchange. I also really like, and encourage my clients to choose elements to add into their ceremony that speak to them, regardless of whether or not the particular element came from a religious tradition. For example, one of my favorite elements is the breaking of the glass at the conclusion of the ceremony. It's a Jewish tradition and there are many interpretations, but the one I am most compelled by is that it's a wish for the couple that the they live in happiness for as many years as it would take to reassemble the glass. Isn't that lovely? So, even if you're not Jewish, if this symbolic ceremony speaks to you go ahead and add it to your ceremony! Another good example is the hand fastening ceremony where the couples' hands are literally or figuratively tied together. My understanding is that this came from a pagan ritual of uniting the couple as one. But many non-pagan couples are embracing this tradition and finding ways to make it their own (like using rope, which is popular here in coastal Maine).
Do you have any advice for a couple as they look for the right officiant?
In every call with potential clients I say this: A wedding officiant is a very different kind of wedding vendor. In most cases if you vendors are doing their jobs well, you don't see them on wedding day. But that's not the case with your officiant. The person standing up there with you is a very visible part of your wedding, so make sure it's someone with whom you feel a genuine connection. Your officiant should be someone you trust, someone who can hold the gravity and solemnity of this right of passage but who can do it with warmth and great joy. There's this trend to have a friend or family member act as officiant, and while I love the thinking behind it, which is to make the ceremony that much more meaningful, I know from experience how much work goes into the ceremony; again, not just the writing of it but the holding the space for this powerful, almost magical moment in the lives of the two beings who are pledging their love. If it is a friend, look for someone who can lead the rehearsal, who understands the importance of their role as a guide for the couple, and someone who is an excellent public speaker. But better yet, choose a professional officiant who loves this work, is experienced and who will work for you and with you to create the perfect wedding ceremony for your and your beloved!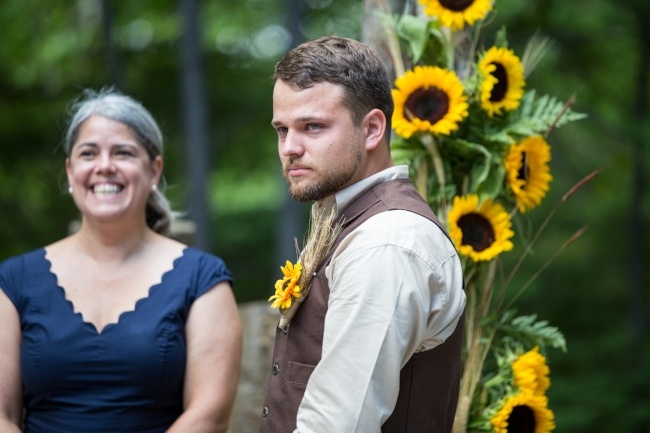 photography by : LAD Photography