Granite Ridge Estate & Barn is a luxurious rustic barn wedding venue. It includes an exquisite timber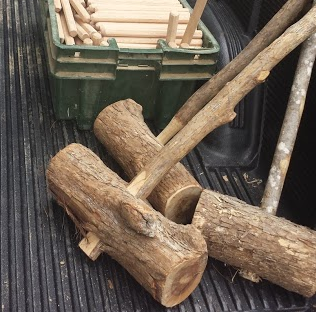 frame estate lodge combined with a 3,500 sq. ft. timber frame Maine barn that showcases rustic luxury at its finest with unparalleled mountain views. Granite Ridge is a remarkable wedding and event destination. Built atop a 1000 ft. ridge and 128 acres, Granite Ridge offers guests their own private mountain. The barn features timber frame construction, a 50 ft. x 26 ft. wall of windows; and, breathtaking panoramic views. Watch it Rise.
The last few days have been exciting. Matt and Dennis Taber, along with a crew member, Jonah, from Trees to Timber Frame are constructing the our Maine wedding and events barn RIGHT NOW! Check out the 13 lastest photos as of 5.25.14 and follow the progress of our project.