Being a bridesmaid is a big deal and amongst girls - it's often a sought after position as well as an honor. But that doesn't mean it's easy. Tensions and expenses can be high and there are a lot of factors to keep track of, so it's important as a bride, to remind your ladies that you love and appreciate them. While of course, you know your ladies best, here are some ideas to help you find the perfect gift for your bridesmaids!
Letters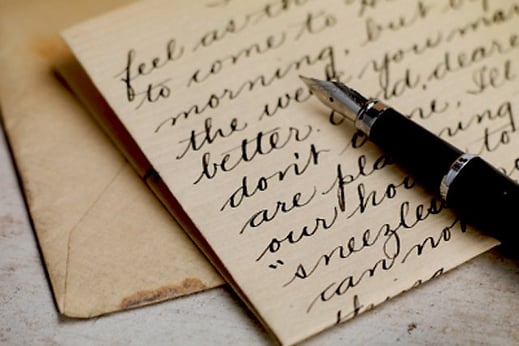 I am an English major, so I believe every gift you give to your friends and family should include a letter. It doesn't have to be long or complicated, it just should say that you're so happy to have that person in your life and how much joy they bring to you. In a world that is traditionally run through emails and text messages, a loving, hand written note would mean so much.
Personalized Robes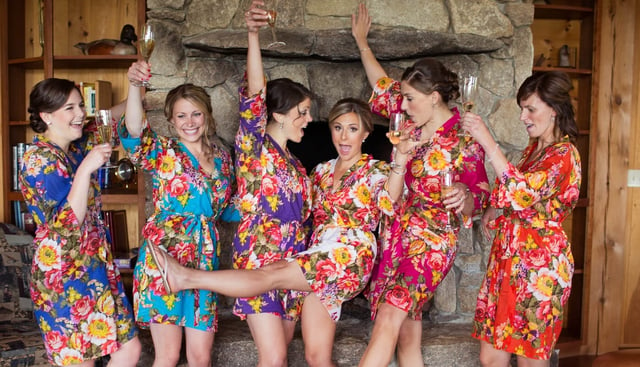 One of the most best parts of the wedding day is getting your hair and makeup done. Do it in style with a set of matching robes for all your bridesmaids. You can get them matching patterns but with different colors like our beautiful bride Caroline did (photography by Candid Maine Weddings by Craig,) or have them monogrammed with your bridesmaids initials, like this set from Etsy. Whatever you choose, robes are an awesome gift that are always useful - plus, they clearly make for an AMAZING picture.
Initials Bar Necklace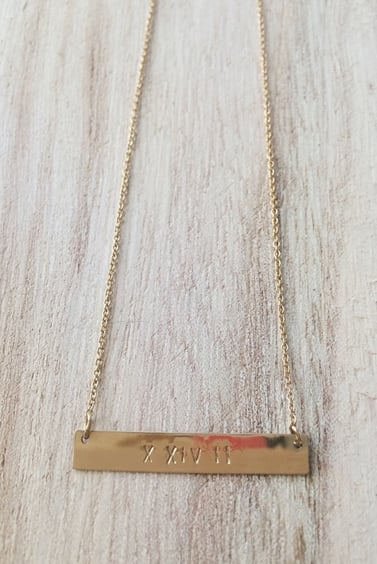 These necklaces have gotten increasingly popular in the past few years because they offer elegant simplicity to any outfit. Adding the special touch of having the necklaces engraved with your ladies' initials make them the perfect accessory that can go beyond the wedding. You could also engrave it with roman numerals of their birthday - the options are endless! There are a ton of shops where you can purchase these handmade necklaces, but my shop of choice is Callie Jewelry because she's a native New Englander and she does amazing work.
Hand Painted Wine Glasses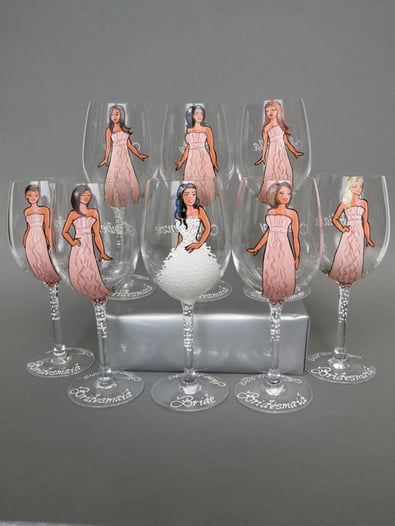 What better way to surprise your bridesmaids than with a wine glass that is handpainted with their face on it? It's both sweet and fun. This talented artist, whose shop is called Pastinshs, is from the UK. Worried about something coming from overseas? With only 5 star reviews, she has proven to customers to be an excellent communicator and always has work done and shipped on time. She even provides proofs for approval before finalizing her paintings. These glasses are also an awesome way to incorporate the bridesmaids dresses.
Matching Small Bags or Clutches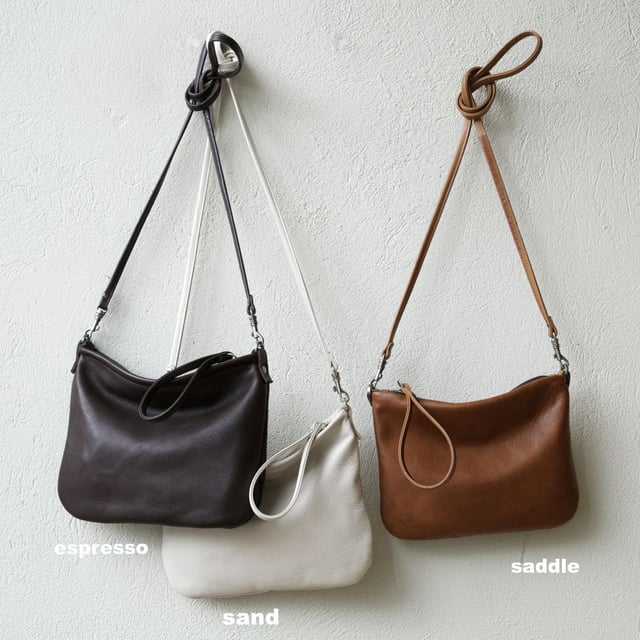 While of course, there are plenty of companies where you could find beautiful bags for your girls, I suggest Rough & Tumble. Rough & Tumble is a local leather shop in Maine that is making some of the most beautiful, high-quality leather bags on the market. Each creation is handmade and reflects "rugged & understated luxury." There are tons of styles and color options and while they might be a little pricier, you can be sure you're getting the absolute BEST for your bridesmaids.