Wedding hair trends are always a hot topic! No matter how many times you read about these trends you will just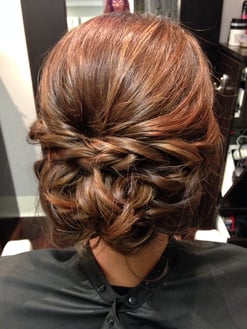 keep coming back for more! People are fascinated by wedding hair styles, and with good reason, bridal fashion is a huge part of our culture and hair is like the cherry on top!
So to indulge in my guilty pleasure, I sat down with an industry expert, Trisha Bodwell from Lush Hair Salon, to get the low down on Wedding hair trends for 2015.
Soft Organic Looks Are Toping the Charts
What are you seeing brides doing differently in 2015?

This year brides are looking for a softer organic look. They are going for a very soft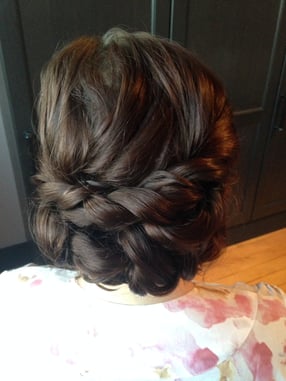 and loose look giving the style an almost carefree yet elegant feel. The entire trend is leaning towards an undone but professionally done look. Most brides are opting to leave all their hair down loosely curled or all up with a tousled, messy yet carefully crafted look.
Braids are also very big right now in bridal fashion. We are seeing traditional braids with a carefully crafted messy ensemble either to the side or straight down the back. The brides boast messy loose strands and high volume up top.
Go Bright Or Go Home
What are the 2015 color trends?
Color is huge this year! There are a lot of amazing color trends going on right now. We are seeing very bright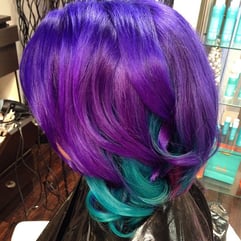 colors in every color of the rainbow. People are coining the color trend as, "Mermaid hair", "Fantasy Hair", or "Peacock Hair". This color trend can range from bold vibrant colors to soft pastel colors. If you were ever thinking of making a major state with pale pink hair or neon green peek-a-boo highlights, now is the time!
The ombré and the baliage trend are still very popular but they are progressing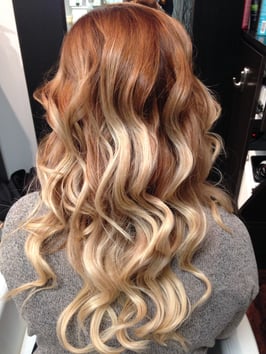 everyday. The trend is always evolving with new twists on an older trend. We are also seeing a new look called sombre and color melts. This gives your hair a very soft dimensional hair color but without the upkeep of a traditional foil highlight.
And The Winner is...
What is your favorite hair trend this year?
I am loving the color trends right now. It's a welcomed change to being doing exciting colors that are so opposite from what we have traditionally done. Due to social media our clients are so much more educated on the current trends and know exactly what they want! They are asking for that custom color, the soft ombré, the vibrant mermaid hair, or the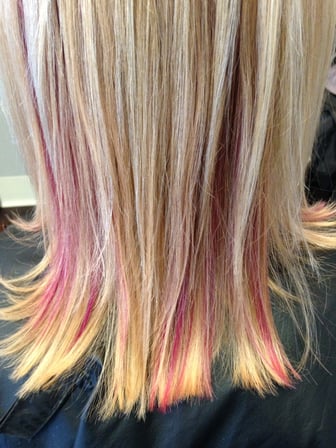 silver platinum highlights. People today are taking hair trends to the limits and aren't afraid to step out of the box. We are in the midst of a colossal color trend and it's a great time for stylists to really show off their creativity and talents.
Your Hair Is Your Best Accessory
What do you love most about doing Bridal Hair?
Doing wedding hair gives me instant gratification. It is a great way to be creative and artistic while making someone feel special and beautiful. Bridal hair is such an important part of the brides day. It is an honor to be awarded with the bride's complete trust and to help complete her perfect day. Your hair is your best and biggest accessory, so it it vital that the bride loves her hair on her big day! I love being part of that and making her dreams come true.
The overall experience is always so much fun. I am usually in the bridal suite with the entire bridal party. There is always tons of laughing, eating, drinking and just so much love in the air! It is a great way to spend my day.
About Trisha Bodwell
Trisha Bodwell is a Master Stylist and Colorist at Lush Hair Salon. Trisha is also the Bridal Specialist at Lush Hair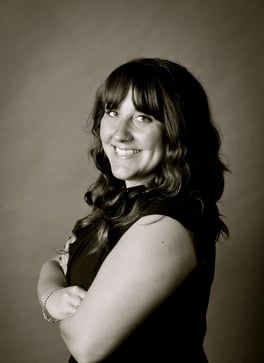 Salon. She recently was awarded the "Couple's Choice Award" on Wedding Wire which recognizes the top 5 percent of local wedding professionals.
Trisha has 12 years in the hair industry with extensive training with Goldwell, Redken and Pureology. She was an educator for Pureology and is a Redken certified haircolorist. Trisha has worked backstage at New York Fashion Week and continues to work along side some of the top professionals in the industry.
To Learn more about Trisha Bodwell and her expertise visit her Wedding Wire Page.