Congratulations to our friends Samantha and Rob at Dove Way, ME! Dove Way is a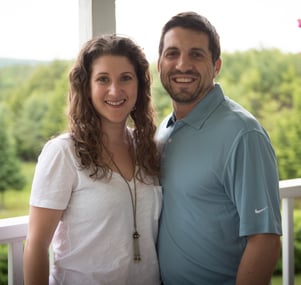 stunning year-round waterfront home-for-rent situated on 9 acres in Norway, Maine. This beautiful home offers the perfect blend of mountain views and lakefront access throughout the changing year. The best part is that it is also the newest, most welcome member of the Granite Ridge family. I got a chance to speak to Samantha; one of the owners of Dove Way and it was amazing to hear their story.
How did the idea for Dove Way start?
The idyllic rental was actually part of a dream 10 year plan that Samantha and her husband, Rob had come up with. Samantha wanted a home by a lake, while Rob sought out a home in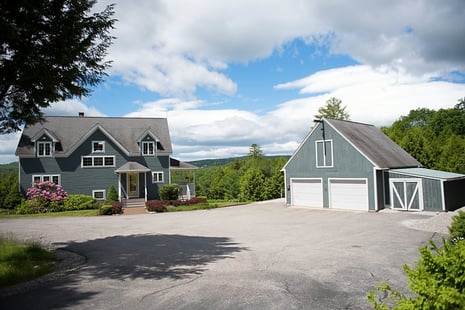 the mountains. "We had always wanted a property to retire to, somewhere we could go to relax and spend time with our family. We just never imagined we'd find the perfect home for us both so fast!" The couple bought the property for their own enjoyment; it was really never intended to become a rental home. "We really consider it our home, our dream place and our canvas. A place we can truly make our own." While the previous owners kept the house in pristine condition, the couple has since personalized their home, and even source materials from local vendors, like reclaimed wood from Maine Heritage Timber. "We wanted the house to have a metro meets Maine vibe with sleek and rustic décor. Not long after beginning their interior projects, both Samantha and Rob thought of how amazing it would be if they could share their home with others by making it available for rental "The house and location is honestly so beautiful and so special, we knew we couldn't just keep it to ourselves."
What is your vision for Dove Way?
Both Samantha and Rob want Dove Way to be as much of a haven for their guests as it is for them and their family. "We want to share our home and our journey with people." What is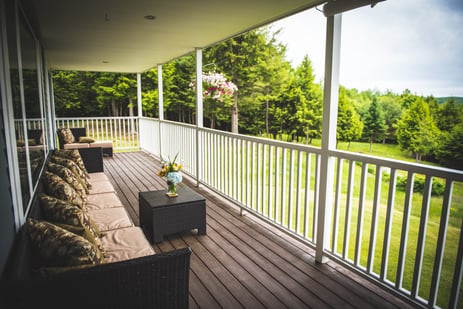 unique about Dove Way is that the family does not intend on listing the home on rental websites. "We don't want this to feel like a business, we will share it through word of mouth." Both Samantha and Rob plan to document their journey of transforming Dove Way into their dream home via social media and as Samantha explains, "If people see our posts, or hear about us and want to experience Dove Way themselves, then we will happily open our doors for them to rent." The pair also plans to offer it as an extension of Granite Ridge – so larger families or guests can stay close to the venue during their loved one's wedding. (How lucky are we?!)
Dove Way is the perfect place to enjoy a peaceful Maine getaway year round, or the perfect place to stay if you're a guest at a Granite Ridge wedding! We are thrilled and honored to have Dove Way become a part of the GR experience.