It's easy to underestimate the value of your wedding bouquet – they're just flowers, right? Wrong! They're a symbol of your special day, and plenty of brides have expressed regret over not keeping them – which is why we think you should totally preserve them! There are plenty of ways to preserve your flowers, and taking just a little time will allow you to cherish them forever.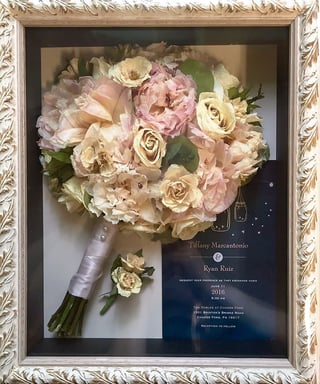 Hang Dry
Hanging your bouquet in a safe, dry area upside down is the simplest way to save your flowers. Leave them for at least a few weeks to a month so they have the time to truly dry out. The process should begin as soon as possible. Once completed, consider purchasing a shadow box to place them alongside your wedding invitation. It's the perfect little homage to your big day.
Silica Gel
You know those odd little packets you find in your shoe boxes? Silica Gel packets are actually incredible useful in keeping things dry – including flowers! Fill a large, deep container with silica gel beads. Then, clip your flowers short and place them in the container upright. Slowly pour additional silica over the flowers until they're completely covered. Leave them for a few weeks, and you're sure to have the perfect dried flowers. Learn more here.
Freeze-dry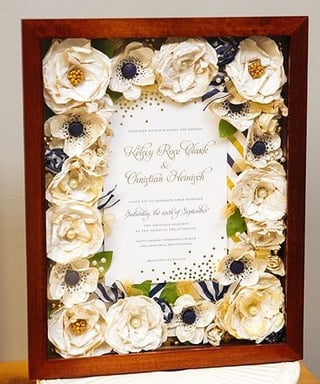 While other processes can change the colors a bit, freeze drying flowers will best maintain the original aesthetic. This process is a bit pricier, as it requires a professional to spray the flowers with starch before placing them into a freeze dryer to remove the excess moisture. It also takes 2-3 months.
While you may think now that saving your flowers is too much work, and that you won't miss them – prepare for the chance that you might change your mind. Ask a friend or bridesmaid to set them aside for you on the off-chance you may want to keep them!
Photo Credit: Hana Willow Design & Leigh Florist