Visiting Maine for a wedding can be a very special memorable event for your guests. We don't call Maine Vacationland for nothing! There is something for everyone. One of the most common questions we get from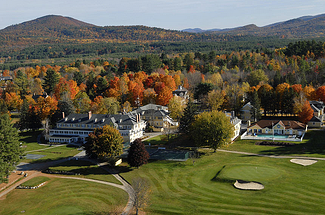 couples contacting Granite Ridge Estate & Barn,is where do my guests stay? We are located in Norway, Maine, a beautiful lake town with so much to offer. However, it's impossible to guess what type of Maine experience your guests will want. Providing several possibilities to meet all needs, wants, and dreams will allow your guests to choose their own adventure. Here are 6 themed suggestions.
1. Casino Lovers
The Hampton Inn will be ready in February of 2015. It is only 12 miles from Granite Ridge and is across the street from the Oxford Casino, the home of "Wicked Good Fun."
2. Lake Lovers.
There are hundreds of lakes surrounding Granite Ridge, the main one being Norway Lake, also known as Lake Pennesawassee. Explore HomeAway and other sites to rent a cabin for your stay and be only minutes away from the wedding site.
2. Mountain Resort Lovers.
The Bethel Inn and Resort in Bethel, Maine is a full service, 100+ year old restored Inn with all the bells and whistles including golf, hiking, swimming, spa experiences and more. Contact our Director, Melanie, on how to get special rates for your guests. It is a 35 minute drive to Granite Ridge and shuttle service can be arranged for a group.
3. History Lovers.
The Poland Spring Inn affords peace, tranquility, a beautiful golf course and alot of history to enjoy. Historically people came to the Inn for hundreds of years and it has been named to the National Register of Historic Sites.
4. Shop-o-holics.
Freeport Maine is the home of LLBean and a plethora of high end outlet stores. Several local inns and a variety of hotels are available. Guests can drive or be shuttled for the 40 minute drive to Granite Ridge and then go back to shop at LLBean through the night, it's open 24hrs, of course.
5. Extreme Foodies.
Portland is a very special big small town whose reputation as a "foodie" destination is well-known. Bon Appetit Magazine awarded Portland "America's Foodiest Small Town of 2009." The ocean and oodles of historic and fun opportunities can be enjoyed by your guests before and after your event if they so choose. Shuttle service can be arranged for the 60-70 minute drive.
6. The campers.
Papoose Pond family camp grounds and cabins, is one of the best kept secrets in Maine camping and is located about 15 minutes from Grantie Ridge. Families, couples, tent dwellers, and RV lovers migrate to this special destination for the true Maine camping experience.
Please feel free to contat us any time for guidance.