Weddings are a blissfully happy time in someone's life. While it is quite the undertaking trying to plan an

event for what could be hundreds of people, it evolves into a beautiful vision of the combining of two lives. This can be a difficult thing to do for those who have never planned an event before. But what if something happens? What if you need to change your date? What if your venue requires liability coverage? What if someone gets hurt leaving your event? That's where WedSafe comes in. Wedsafe is an event liability insurance provider, who offers several different options for your wedding and event liability insurance. Here are the big reasons why we think WedSafe is the best company to choose to insure your wedding day.
1. WedSafe is a trusted name in the wedding and event industry with the top wedding insurance program in the United States. It is important that all of your vendors servicing your event are professional and reputable. The same goes for your wedding insurance. The insurance policy you receive from WedSafe.com is underwritten by Nationwide Insurance, so you can rest easy knowing you are in reputable, capable hands.
2. Insurance is easy to get, even right up to the day before your wedding. The certificate of insurance coverage can even be sent directly to your wedding or event venue. That's pretty convenient! You have enough details to worry about. let the pros help you out. You can fill out an online application and get a quote instantly.
3. Wedsafe allows you speak to a trained wedding insurance specialist, so you can tailor your plan to exactly what you need. You may have questions and concerns you want to discuss; the specialists are friendly, understanding of your needs and more than capable of getting you exactly what you want.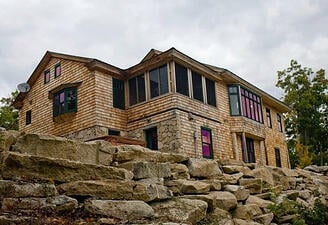 At Granite Ridge Estate & Barn, one of our frequently asked questions is if we require wedding insurance. Yes, we do require each of our couples to obtain wedding insurance. We believe WedSafe.com to be a trusted provider and reccommend not only to our couples, but other couples who need wedding insurance. Click on the link to find answers to some of our other Frequently Asked Questions.
Keep Calm and Plan On!