Lately at Granite Ridge Estate and Barn, wedding traditions have been made to be broken. We recently had the fortune of sharing the wedding day of Amy Jo and Anthony. The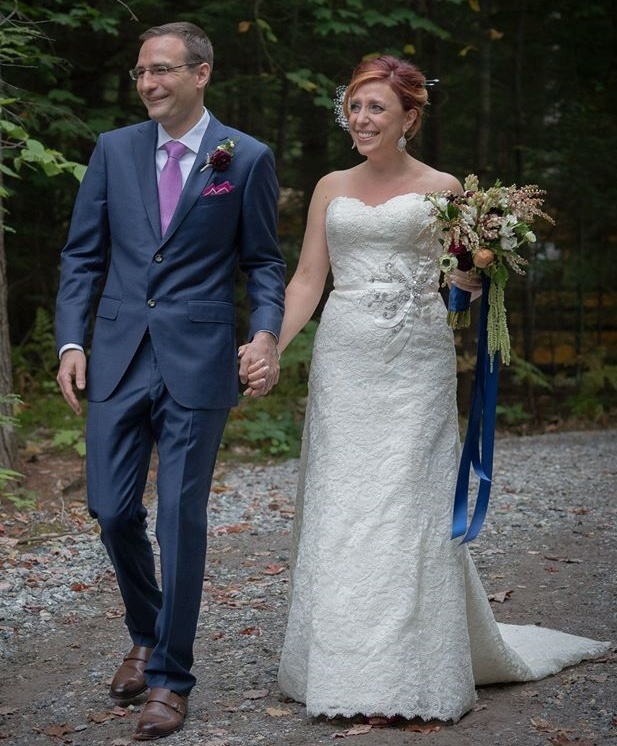 wedding weekend was full of love, creativity, and new wedding traditions that I thought we should share. Amy Jo and Anthony kept some traditional themes but decided to break a few rules that surprised and delighted their guests (and their venue hosts as well). Here's what these two did that rocked our world for their wedding ceremony.
1. They walked down the aisle together

A symbol of true partnership, Amy Jo and Anthony walked down the aisle together. They had already shared a very private first look that was captured on film. The look of joy on both of their faces was incredible and wow'd their guests. There weren't many dry eyes! Their Facebook comments from friends and family displayed the awe that everyone felt watching it happen.
2. They handed around the microphone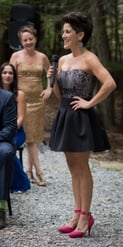 Amy Jo and Anthony had surrounded themselves with their closest friends and family, and made it very clear how important all of those relationships were to them. Unlike a traditional ceremony, they had a cordless mic and passed it through the crowd asking for spontaneous memories any of their friends had to share. These intimate comments added an element of uniqueness that was meaningful and unforgettable. There were tears, laughs, and beautiful moments that were unlike any other wedding we had seen at Granite Ridge Estate & Barn.
3. They took a group wedding shot
Amy Jo and Anthony didn't just take a traditional shot of a wedding party, they gathered the entire guest list to the arbor and took an amazing photo of the whole crew. For any wedding, it's the guests that our couples love the most and these two clearly made each and every guest feel like they were as important to the ceremony as the love they both shared.

Keep breaking traditions, write your own wedding playbook - these two clearly did and we were so fortunate to see it!