---
Your wedding day is one of the most important days of your life. You don't want to be worrying about anything other than looking beautiful, enjoying your friends and family, getting hitched and putting your dancing shoes on. The last thing you want on your mind is where your guests are parking and if people are driving safe. At Granite Ridge Estate and Barn we have hired Joshua Tice, owner of L/A Luxury Limousine to provide a luxury experience for our guests that reduces confusion and promotes safety, for the perfect wedding experience. All of our guests will be shuttled to their destination. Here are 5 reasons to have shuttles at your barn wedding:
1. Your Guests Won't Get Lost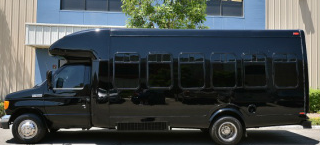 Most barn wedding locations are rural and may be hard to find. Picking an easy to find, central parking lot and getting shuttled is an easy way for guests not to get lost. Your guests will show up at your wedding refreshed and happy because the last thing they weren't doing was fumbling with their GPS or pulling over the side of the road to ask for directions. They can sit back, relax, have a Mimosa, and get ready to celebrate.
2. You Won't Lose Your Security Deposit
Most, if not all wedding venues require a security deposit. You can bet you won't be seeing that money back if Uncle Johny runs into a sign post or turns around wrong way. Taking care of your venue is unfortunately on your shoulders and you can't control how people drive.
3. Your Guests Can Have That Cocktail
Having your guests be shuttled to and from their hotel is the ultimate luxury. They can enjoy themselves and you don't have to worry. They can stay for that last toast, dance, or after dinner drink.
4. You Can Set The Tone Of Your Wedding Early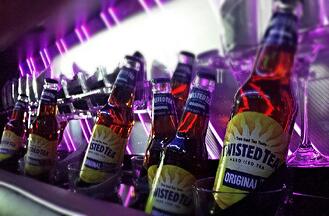 Most limousines are equipped with television screens and pretty sophisticated sound systems. You can have a short DVD video made of pictures of you and your spouse-to-be set to your favorite tunes. Your guests will be in your wedding state of mind by the time they arrive.
5. You don't have to worry about parking
If you are not getting married at a traditional wedding site, chances are parking may be an issue. You can avoid all of that with having a well run shuttle service. Make sure there is a set time for the shuttles to pick up your guests for their trip home.
Having a shuttle system is the perfect addition to any traditional or non traditional wedding. Work with a great limo service and they will take care of all of the logistics. Remember, getting your security deposit back, making sure your guests arrive and depart safely, and not worrying about parking although may not be the first things you think about when planning a wedding, they can ultimately be the most important to consider.