Norway, Maine is our hometown at Granite Ridge Estate & Barn. With a population around 5,000, we are located in
the Oxford Hills and were once known as the "Snow Shoe Capital Of The World." However, some folks are not familiar with Norway, Maine. The October 2014 issue of Down East Magazine had a four-page spread on our quaint town. We were exstatic to see our friends recognized for their brilliance they bring and the hard work they have put forth to revitalize our downtown. Here are 3 reasons to visit the center of commerce in Norway, Maine ( although there countless reasons to visit and enjoy this beautiful lake and mountain town; stay tuned for more posts on our blog! )
1. Cafe Nomad
Owned by Scott Berk, Cafe Nomad is the downtown coffee shop, lunch, and now dinner location. The open-concept kitchen is consistantly turning out tasty sophisticated delights ranging from ginger fig crumble to local Bison Poutine. The cool rustic, yet hip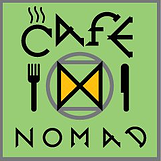 atmosphere is something that you could easily stumble upon in a major city. Cafe Nomad serves Carrabassett Coffee, which is a coffee roaster located near the iconic Sugarloaf USA Ski Resort, and makes in-house and locally sourced products. The soy lattes? Incredible. Not only is the food and coffee remarkable, the open environment has become a local networking destination. Our affinity for Cafe Nomad has made them our first destination to meet our guests prior to escorting them to the estate because they make us so proud of our home town.
2. Fiber and Vine
Love wine? Love knitting? The idea of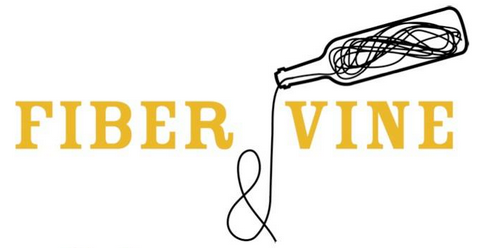 combining a modern day chic knit shop with a specialty wine store is the brilliant concept of Fiber and Vine. Owned by Scott Berk (of Cafe Nomad), this business is run by the talented entrepreneur Kim Hamlin, who boomeranged from the Oxford Hills to New York, and then back to our home town, bringing her style, sophistication, and creative spirit. The walls are lined with vibrant colors, high-end yarns, and elegant wine. If you take the time to embrace a special knit night or a wine tasting event and you won't be disappointed.

3. Rough and Tumble Bags
Natasha Durham, owner and creative director of this one of a kind boutique leather bag store, has expanded her Etsy and online business into a retail store on Main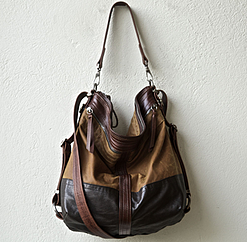 Street. Thinking that the store front in the historic Norway Maine Opera House would be primarily for manufacturing purposes, her unique and sought after products lead to a now burgeoning business. Rough and Tumble offers something for everyone; men and women, young and old. Natasha and her staff work passionately to deliver high-end, stylish products. Our guests at Granite Ridge Estate & Barn are some of thier biggest fans. Natasha can also create the custom bag of your dreams. Don't expect to walk out of the store with just one.
We are thrilled to see Down East Magazine give our beautiful hometown the attention it deserves. We love their publication and hope they come back soon.