For all our brides past, present and future – whether you're planning a destination wedding, anniversary, or any milestone event, the unique splendor of Maine and the panoramic mountain views from Granite Ridge are more than just the perfect backdrop, they're the cornerstone of the once-in-a-lifetime experience you share with family and friends. It's an experience you want everyone to remember forever.
When you're looking for the perfect gift – one that will create that lasting impression for anyone from your bridal party to your guests – consider The Woods Maine Shop. They're here to help you remember your special day, with a unique collection of distinctive gifts that convey that personal touch and are certain to be treasured for years to come.
Unexpectedly Norway, Maine
The Woods Maine was made to celebrate our place the way locals, insiders and adventurers know best. The rustic, woodsy, know your name kind of Maine. You won't find boat shoes or lobsters here, but better yet, rugged paths, lush trees, pristine lakes, and a whole lot of deer. We invite you and your guests to share in that experience, and wear Maine wherever you go:
Their apparel is inspired by the infinite richness that surrounds us. Cozy and comfortable, created with intention and designed to last.
The Woods Maine Collection of jewelry and gifts by CHART Metalworks is truly one-of-a-kind – a celebration of Maine like no other, with handcrafted heartfelt designs that capture memories and forever mark beautiful moments in life's journeys.
The Norway Collection – designed to celebrate the enchanting town we love so much, featuring a selection for everyone from the littlest wanderers to the biggest kids at heart.
The Woods Maine Sea Bags® Collection – Made from recycled sails, perfect for filling to the treetops with gifts for your guests.
You can even give them the gift of choice with The Woods Maine gift card.
Each piece at The Woods Maine Shop is a nod to those who know – a keepsake of your special day and a token of a beloved way of life that we are proud to call our own.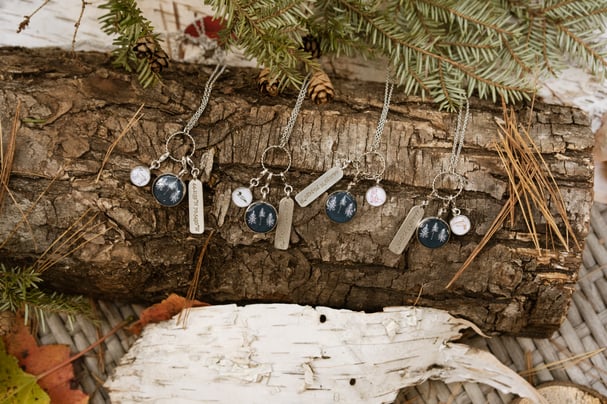 Gifts that Give Back
We're proud to collaborate with a family-owned business dedicated to the wellbeing of our beloved Norway and Maine habitats. A portion of every sale supports the Western Foothills Land Trust, dedicated to the conservation and preservation of native ecosystems, farm and forest lands, watersheds, and scenic landscapes for the benefit of wild and human communities in Western Maine.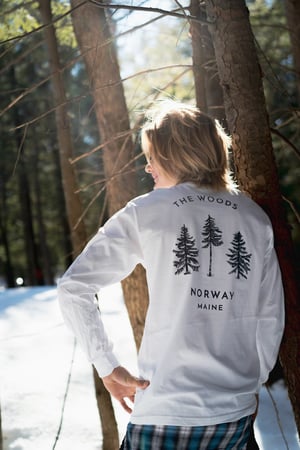 Elevate Your Event
Samantha Masabny, Owner and Co-Creator of The Woods Maine is offering Granite Ridge Families personalized gift consulting. Samantha will help you curate the perfect gifts for your special event. Email her at samantha@thewoodsmaine.com for your personal consultation.
Shop: www.thewoodsmaineshop.com
Stay: www.thewoodsmaine.com