Today's Feature Couple: Ashley & Carolyn. This amazing couple will be getting married here at Granite Ridge Estate & Barn, this summer! We are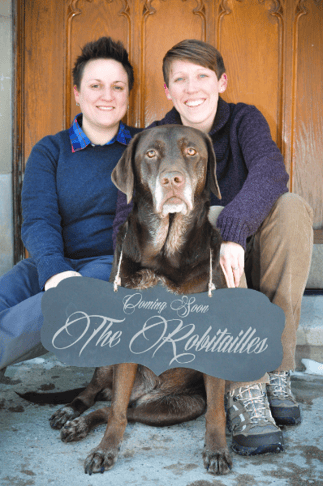 so excited to see their wedding unfold. Read along how their romantic story started and what they plan on incorporating into their big day.
1. How did you meet?
Well that's a wonderfully romantic story…not really, but it is still an incredible and life-changing coincidence. I first noticed Ashley at Pub 33, a fantastic, now defunct local dive bar in Lewiston, Maine where Ashley grew up. The bar was also walking distance from Bates College where I was a senior at the time (November, 2006). I didn't have the courage to talk to her and left that night full of regret. As luck would have it, two nights later, I saw her again at another local bar and college hangout, the Blue Goose. However, once again, I left the bar at closing time without talking to her. Thankfully, I returned minutes later full of courage and a white lie that I had left my credit card at the bar. I ended up talking to Ashley and a friend of hers outside the bar for a while and the rest is history.
2. How and when did you decide to tie the knot?

We have been talking about marriage for years. We just had our 8 year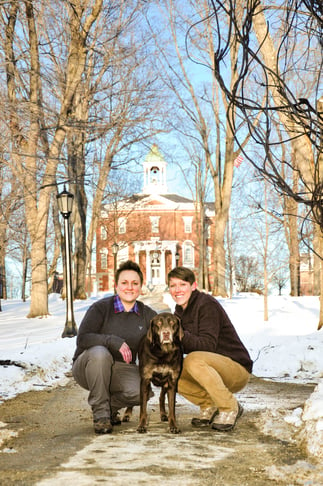 anniversary, but I would say we both hoped we were going to marry each other early on in our relationship. We definitely knew we would get married though for the past few years. We picked out our custom designed rings together so we knew the purchases wouldn't be a surprise, but the when, where and who would ask could be. I ended up asking Ashley to marry me at a Jack Johnson concert at City Hall Plaza in Boston while he played our song (the song title is engraved on our rings) this past May.

3. Are there any DIY components or special elements you are incorporating?

As of right now, there are a lot of DIY ideas, but nothing concrete. I am all over Pinterest. There are so many amazing ideas out there! We do plan on making our own center pieces as well as the ceremony arch and a lot of little things that will add detail to our special day.

4. Have you chosen a wedding photographer? Are there any other vendors you are excited about hiring?

We have chosen Bebe Photography for our wedding. Brittany seems very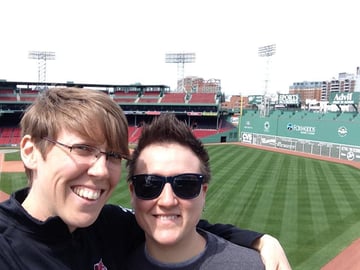 personable, easygoing and we really loved her gallery online. We really enjoyed having her shoot our engagement session. She definitely seems to understand that we are a fun loving couple that wants a lot of candid shots of all our fantastic family and friends having a blast.

Have you considered what your wedding theme might be?

Our theme is mostly rustic. All of our DIY elements are going to be made out of wood, birch trees, logs and other natural materials. Our accent color is hunter green. We really want everything to blend in to the beautiful landscape at Granite Ridge Estate.

What are you most excited about having your wedding at Granite Ridge Estate & Barn?

The first thing that we fell in love with upon visiting Granite Ridge Estate was the view and landscape. It is so beautiful and peaceful there. We also loved the idea of the lodge and being able to spend more than just a day at our venue. We love the fact that we get to enjoy the surrounding landscape for four days and have some of our dearest friends from out of town spend that time with us in the lodge and on the property too.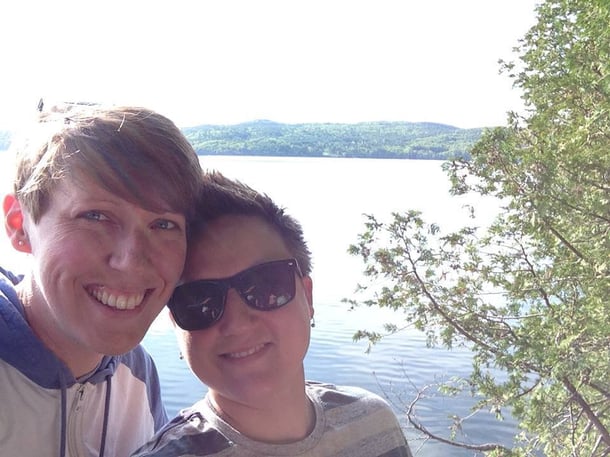 Congratulations Carolyn & Ashley! We can't wait for the celebrations!