Today's Feature Couple: Hanh & Nived . This beautiful couple will be getting married at Granite Ridge Estate & Barn this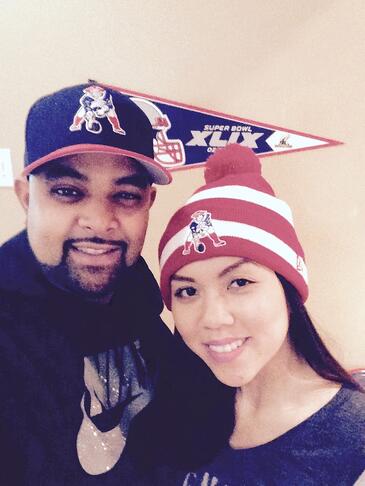 Fall 2015. We caught up with Hanh to learn more about their love story.
1. How did you meet?
We meet in High School in Boston, MA. We started going out and dating while we were in High School. We have been together ever since. Nived proposed in 2014 in one of the most romantic places on earth.
2. How did he pop the question?
Nived proposed on our first trip to Europe together. We were in Siena, Italy. It was our 15th year anniversary that day and he suggested that we go to the rolling hills of Siena to take pictures before we go to dinner. It was a beautiful day and the sun was setting. We had a tri-pod so it was taking pictures of us and that was when he proposed. It was very beautiful and romantic as it was only the two of us at the rolling hills. It was perfect.
3. Are there any DIY components or special elements you are incorporating?
Our DIY projects would be the candy buffet and table seating cards.
4. Have you chosen a wedding photographer? Are there any other vendors you are exciting about hiring?
We will be working with Cindy, owner of Cuppa Photography. We are most excited about the food vendor, Blue Elephant Catering! We both love food. It is an important part of our day.
5. Have you considered what your wedding theme might be?
Our wedding theme would be a blend of rustic, elegant and classic.
6. What are you most excited about having your wedding at Granite Ridge Estate & Barn?
We are excited to stay over at the Estate Lodge for three nights at Granite Ridge! And, to see the beautiful view of the foliage on the day of the wedding.