Building the Granite Ridge Barn and getting the wedding business started less than a year ago today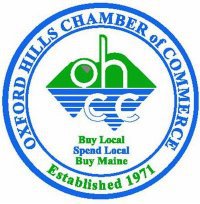 was not a small task. It became a mission of passion, joy, hard work, perseverance and pride for the entire Granite Ridge Team. The continued support of the Oxford Hills Chamber of Commerce was an invaluable resource throughout the project. Executive Director John William's continual optimism and guidance will not be forgotten. Our recent award as being named one of the "Rising Star Businesses of the Year" was a dream come true for us. We wanted to build a business that celebrated the beauty of Maine and particularly the small town of Norway we call home. This award not only acknowledges our efforts, but allows us to step back for a minute and realize our dream came to fruition. Over the last several years, our downtown already has started to revitalize and we hope to continue to build a businss that helps those efforts.
What is the Rising Star Award?
This distinction is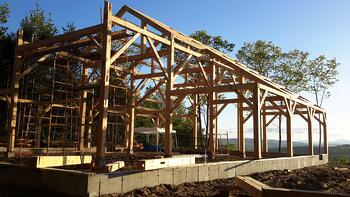 awarded to a business owner or employee who is up-and-coming and is positively contributing to make the Oxford Hills an exciting and dynamic place to live and work.
Granite Ridge took a community to build and will take a village to maintain. Too often in real estate projects, what's reported is the expense of the project, the chatter of something new and unknown, or the optimistic forecast on what the new business will bring to the area. Often times, the businesses that made the project possible are overlooked. Here is the list of all the Maine business that made Granite Ridge Estate & Barn possible:
Matt & Dennis Taber, Owners Trees to Timberframe, Harrison Maine
Scott Roberts of Roberts Excavation, Norway Maine
Derek Whynot of Whynot Electricity, Harrison, Maine
Scott McLaren of Sustainable Soils, Harrison Maine
Ron Dumais of Lighting Concepts, Lewiston Maine
Eli Goodwin, Goodwin Nursery, Oxford Maine
The Oxford Hills Chamber of Commerce, Oxford, Maine
Scott and Necole Mondor of Affordable Events, Harrison Maine
Henry Hudson of Henry's Concrete Construction, Harrison, Maine
Josh Tice of L/A luxury Limosines, Lewiston Maine.
Adam Zajac of WhiteKnuckle Customes, Windham, Maine
Mathews Brothers, Window Manufacturing, Belfast, Maine
Bryan Dench, Skelton, Taintor, and Abbott, Auburn, Maine
Hailey Tash, Hailey Tash Photography, Orrington, Maine
The Town of Norway, Police and Fire Department
We can't wait for the Awards Dinner on March 7th at the Annual Dinner and Awards Banquet. Congrats to all of the winners, we couldn't be more proud to stand next to you.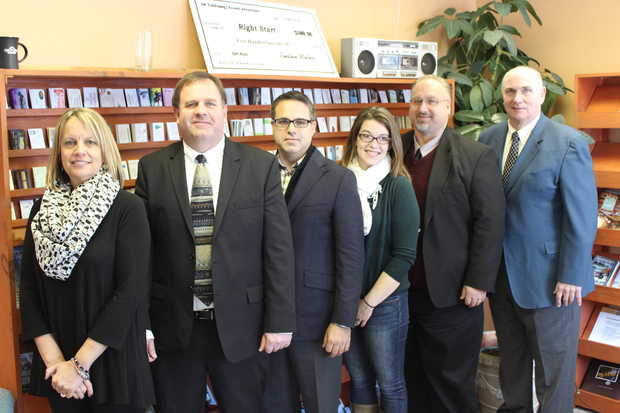 The annual business award winners gathered at the Oxford Hills Chamber of Commerce office on Western Avenue in South Paris on Monday morning. From left are Monica Laverdiere of Bearfoot Realty in Oxford, Jim Cameron of Papoose Pond Resort and Campground in Waterford, Anthony Fratianne and Melanie Roy of Granite Ridge Estate and Barn in Norway, and Victor Hodgkins and Dick Gleason of WOXO and Gleason Media Group in Norway.
- Christopher Crosby/Sun Journal