When planning a rustic wedding, there is one website you just can't miss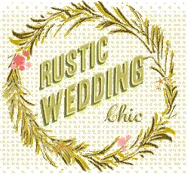 and that's the Rustic Wedding Chic. It is the go-to wedding site to learn, see fabulous pictures, and plan your rustic wedding. I first stumbled on the site when I was planning my own wedding at Granite Ridge to get great ideas and learn everything I wanted to know about having a rustic wedding in Maine. I recently stumbled across some of Maggie Lord's publications on the Huffington Post and was inspired to reach out to her via twitter. You can only imagine my excitement when THE QUEEN of the rustic wedding agreed to answer a few of our questions. Maggie is a sought after wedding expert and gives regular appearances on TV, blogs, and major wedding publications. Here is the recent interview.

1. When and what do you think started the Rustic Wedding Trend?
Brides all around the country have been planning rustic weddings for generations it was really only around 2007 and 2008 that brides in locations like NY, California and more urban locations started to plan rustic chic weddings. I really like to think of rustic weddings as a look that has been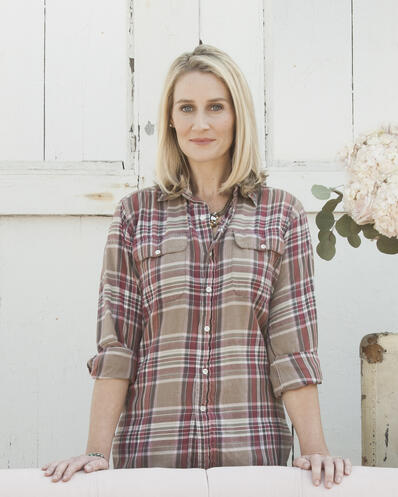 around forever and has just evolved rather than thinking of it as a trend. Couples started to want to have more control over the look of their wedding, more control than you get at like a large hotel ballroom wedding and of course the DIY look inspired brides to take control of the rustic look.


2. Do you think Rustic Weddings will every go out of style?
I really feel like they will be around forever because for years brides in more rural locations have been planning rustic style weddings. It is just more recent that brides in more metro areas have taken to the rustic trend and made it a little more mainstream. There are couples all around the country that only have locations like barns to host their weddings so, no, I don't think they will go out of style.

3. What do you think is the most important aspect of a rustic wedding for a couple to plan for?
I honestly feel like the logics are the most important. Due to the unique wedding locations that many rustic weddings take place couples really do need to think about the logics of things like parking, food service, lighting and heat (or AC).

4. Has there been a particular wedding that has been sent to you that has been incredibly memorable?Was there a detail that made you just say, WOW!?
Even though we have grown into a larger company I still do 99.9% of the real wedding posts on Rustic Wedding Chic so there is something about each wedding that makes me select it for the blog. I love (and so do our readers) when brides take a barn and make it into a magical wedding location.

5. Tell us your story, how did the "rustic wedding chic" get started?
I was planning my own wedding in 2008 and was hosting a very upscale lakeside wedding at my family's summer house in northern Wisconsin and I was not finding the inspiration that I needed. I really wanted to host a Rustic and Chic wedding but could not translate the look to the vendors without images and when I looked for images I did not find much. I decided that I should and could create the very type of blog that I was looking for.

6. What's your favorite color?
Grey - I am a fan of anything grey and I own about a hundred grey sweaters. I like that the color grey can be dressed up or dressed down.

7. What's your favorite inspiration?
I love to spend time at my family's summer house on a lake and here is where I get those most inspiration. Every summer I get to spend time hanging out at the house with my family and between long walks and beautiful boat rides I am always inspired.


8. Do you drink coffee or tea?
Coffee and lots of it. I have an 8 week old, a 4 year old and a very full plate with Rustic Wedding Chic so I love my coffee.

9. What was your very first Rustic Wedding Feature?
I used to have to email photographers asking if I could feature their weddings and many times I would hear no because we did not have a large enough readership. Today we are lucky enough to have over 100 submissions a week and to have our pick of the very best rustic and country weddings.

10. Where do you see florals heading? We love all of the latest floral trends...
I am seeing lots and lots of brides go with a beautiful floral crown at their wedding. I love how this is bringing back the trend from the 70's. When my mother got married in 1975 both her and her bridesmaids wore beautiful floral crowns - I love that this look is coming back. Very fashionable florist like LA based, The Bosky Dell are creating elegant and upscale floral crowns for the most discerning of brides.
Maggie, we can't thank you enough for taking time out of your busy schedule to share with us and for doing what you do. The barns need you!