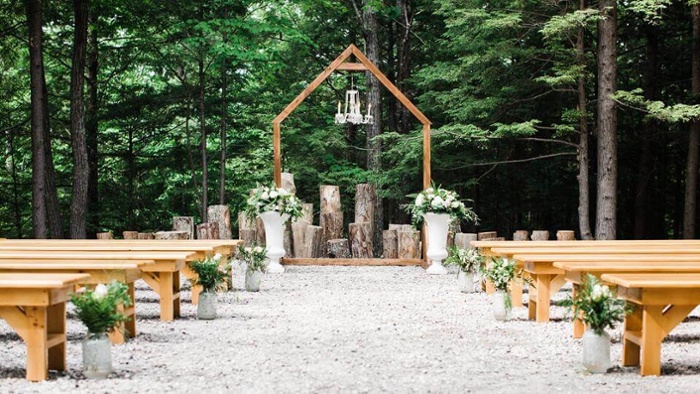 Wooded wedding site option at Granite Ridge Estate & Barn
When planning a wedding, some Maine Wedding Venues can book out multiple years in advance if not a full year. However, have no fear if you want to plan your wedding in under a year. There are many Maine vendors and venues ready to help make a quick turn around for your wedding because they are professionals and know how to make the day of your dreams reality in style even with a shorter time frame.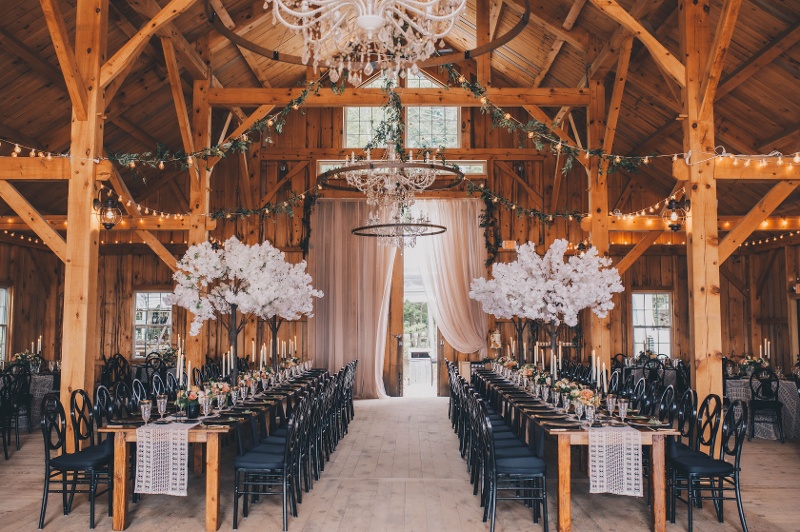 The Barn Wedding Site Option and Reception Area at Granite Ridge Estate & Barn
Embracing the picturesque charm of Maine as the backdrop for your wedding day is a dream come true. Whether you're a whirlwind romance enthusiast or simply opting for an expedited journey to 'I do,' planning a wedding in Maine can be a seamless and enchanting experience. With its idyllic landscapes, diverse seasons, and an abundance of exceptional wedding venues, Maine offers a canvas for crafting unforgettable moments in under a year.
In this guide, we'll unveil the secrets to efficiently navigate the intricacies of planning your dream wedding, from selecting the perfect Maine wedding venue to orchestrating a celebration that reflects your unique love story.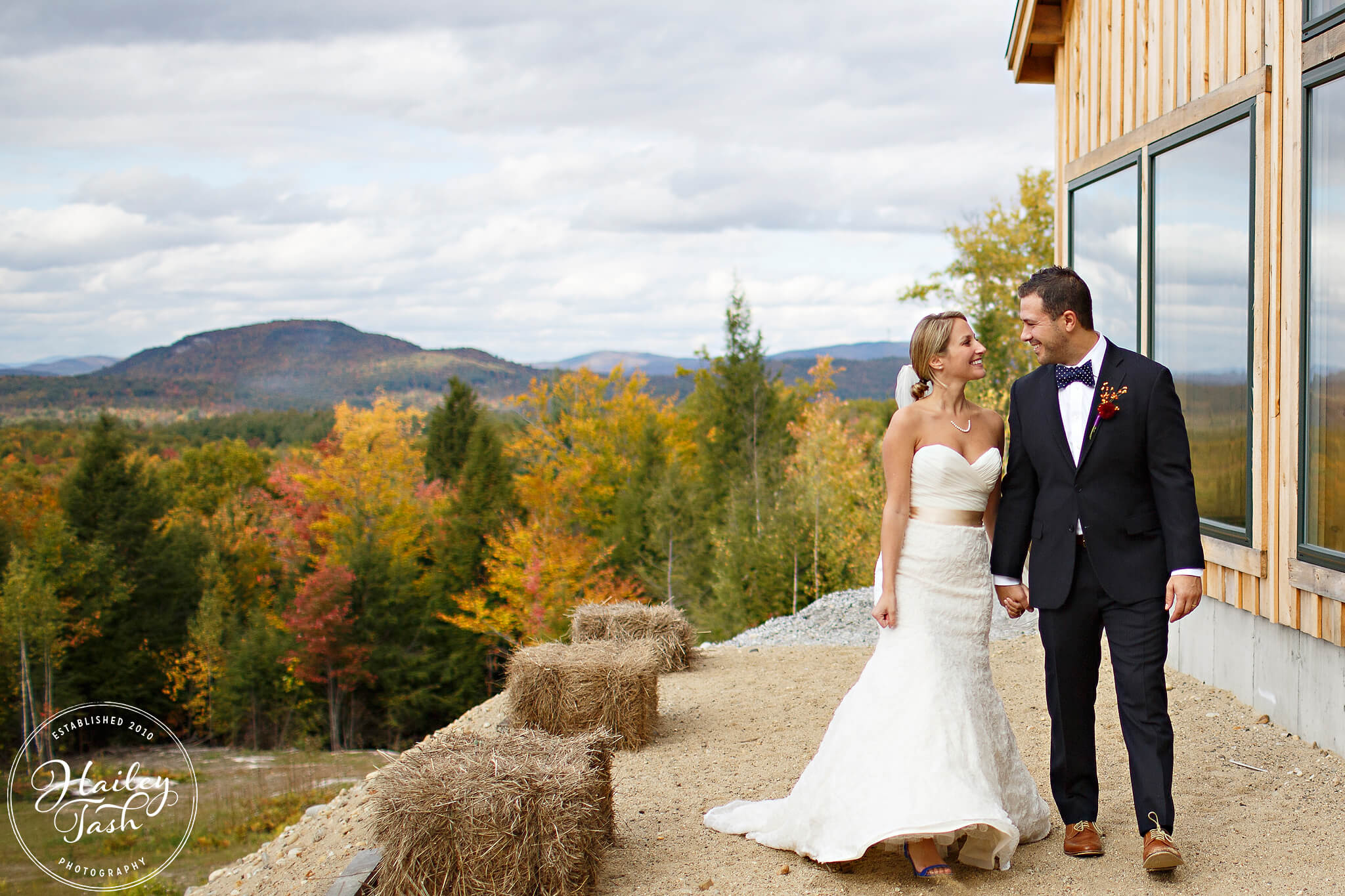 Fall Colors and Western Maine Views at Granite Ridge Estate & Barn
Maine Wedding Venue: How to Plan Your Event in Under a Year
Prioritize Your Must-Haves:
Identify your non-negotiable elements, such as the specific Maine Wedding Venue location, the number of guests, or season to focus your planning efforts efficiently.
Be open to the season and dates available:
Keep in mind that Maine experiences different seasons, so embrace what dates are available and use it in your vision. Fall tends to book up quickly in Maine, you might find a couple of fall dates left but think about seasons like spring and summer for your celebration.
Leverage Local Resources:
Maine is known for its natural beauty, so make the most of the scenery by choosing a wedding venue that offers stunning views or opting for an outdoor ceremony for a big wow factor.
Streamline Guest List:
Opt for an intimate gathering to simplify planning and reduce the pressure of finding a large venue at short notice.
Hire a Wedding Planner:
A local wedding planner with Maine expertise can be a lifesaver, helping you navigate the process and source reliable vendors quickly.
Local Catering:
Explore local Maine cuisine for a unique wedding experience and simplify catering arrangements.
Flexible Vendors:
When contacting vendors, be upfront about your short timeline, and prioritize those who can accommodate your schedule. Maine Wedding Venues often have a list of vendors to make your search more timely! Ask for help :)
Marriage License:
Be aware of Maine's marriage license requirements and ensure you have all necessary documentation.
Guest Accommodations:
When choosing a wedding venue make sure you take a look at nearby accommodations to make their travel plans easier.
Timely Invitations:
Opt for electronic invitations or expedited printing services to get the word out quickly.
Emergency Plan:
Choose a wedding venue that can manage a backup plan in case of unexpected weather changes, especially for outdoor weddings. Can they do indoor and outdoor?
Delegate Responsibilities:
Enlist the help of family and friends to share the planning workload and reduce stress.
Wedding Dress Shopping:
Consider buying an off-the-rack dress or renting one to save time on alterations.
Wedding Favors:
Simplify wedding favors by choosing local Maine products or personalized items that are readily available.
Stay Organized:
Use digital wedding planning tools and checklists to keep everything on track, and don't be afraid to ask for help when needed.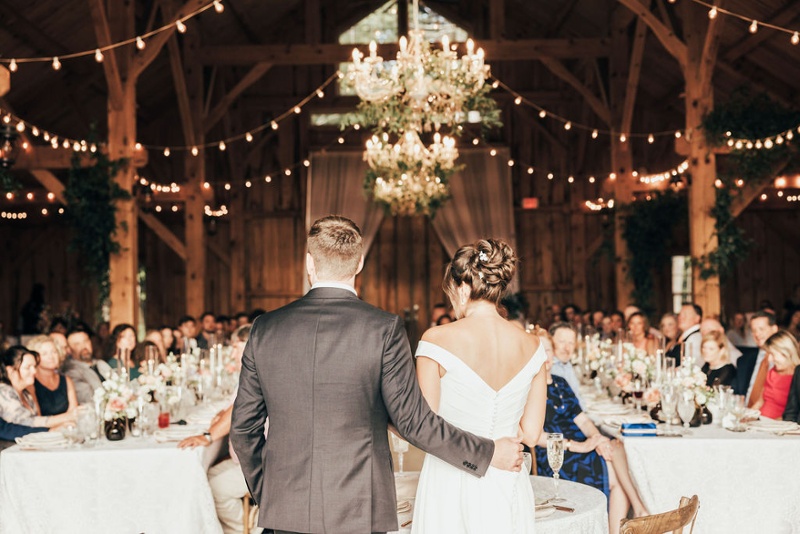 Maine Wedding Venue
As you embark on this whirlwind journey towards your Maine wedding, we hope this guide has provided you with valuable insights and inspiration. The enchanting landscapes, warm hospitality, and wide array of Maine wedding venues make it an ideal destination for celebrating love.
Whether you're planning a last-minute gathering or a carefully curated event in under a year, the beauty of Maine remains a constant, embracing your special day with open arms. Now, as you take the first steps towards your dream wedding venue in Maine, may your journey be filled with joy, anticipation, and unforgettable memories that will last a lifetime. How can we help? Have questions for Granite Ridge Estate & Barn? Contact us here: