This is one of the most difficult posts for me to write because there are too many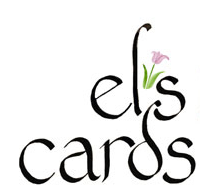 images of El's work I want to feature. I first started following El's Cards on Facebook and began to obsess over her creativity. Specifically, her water color oysters and mussels. After getting to know El, I have fallen even more in love with her work and the passion she puts into each and every creation. Her focus and love of nature is evident in every stroke of her paint brush or caligraphy pen. Granite Ridge has been fortunate enough to have El's work featured in all of our stylized 2014 shoots. Here are a few reasons we just can't get enough.
Custom Water Color and Calligraphy Sets The Tone For Your Wedding Or Event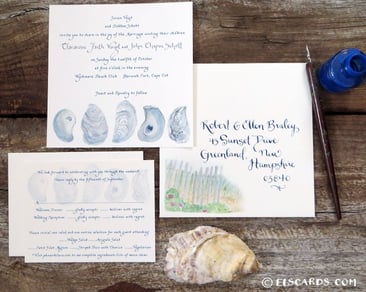 Getting a card, invitation, or box of calendars in the mail from El is a special treat. Each and every box or envelope will say something special about your day, and your guests will never want to put them away. In a world where we all communicate via email and text message, getting something unique in the mail is special. You'll want to hold them in your hands and not put them down. One of my favorite details is how she has printed artworkd the inside and outside of the envelopes. So beautiful!
Maps, Maps, and more Maps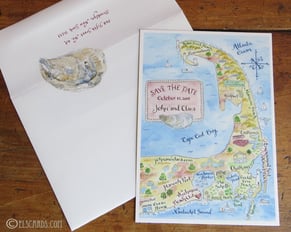 Custom seating charts and wedding maps from El are a conversation piece. Having a destination wedding? Why not give your guests the gift and keepsake of their destination. From Cape Cod weddings to a wedding in the mountains of Maine, she can create them.
Custom bags, gift tags, and more
El isn't limited to making just wedding invitations, seating charts, and maps; she will also customize gift tags, mirrors, and anything else you can think of. She is finding that people are putting calligraphy on objects like mussle shells and rocks for name tags.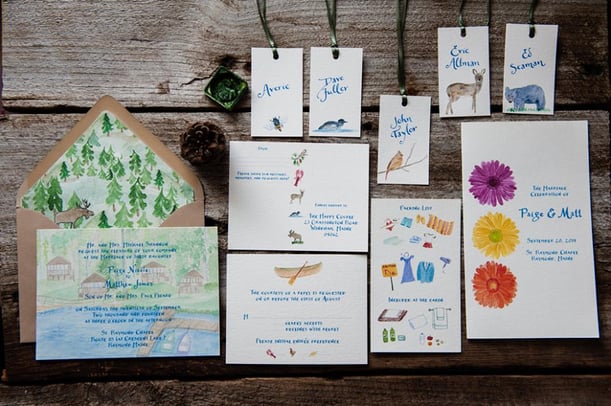 She can do rush orders
El typically asks for at least 3-4 weeks to get her custom masterpieces done, however, don't hesitate to call her if you need something last minute. I have seen her turn around works of art in no time. Although it isn't ideal, don't be afraid to ask - she just might fit you in!
Getting to know El and experiencing her passion and art is another reason why it's great to be in the wedding business. Hire El for your next event and please send us the pictures! Here are some more of our favorites.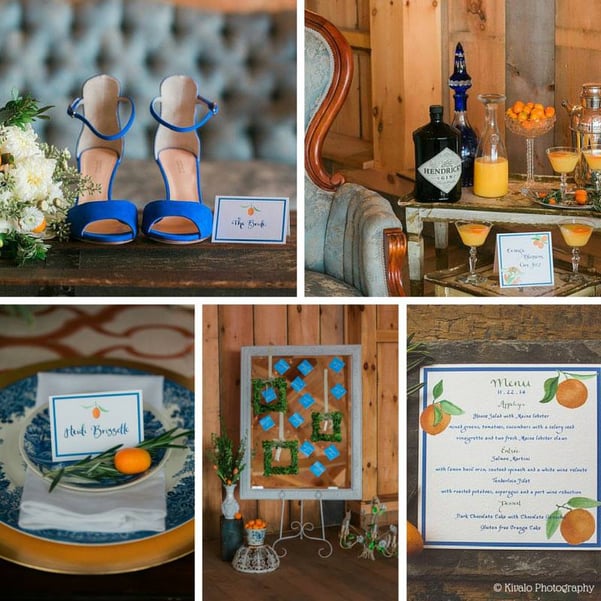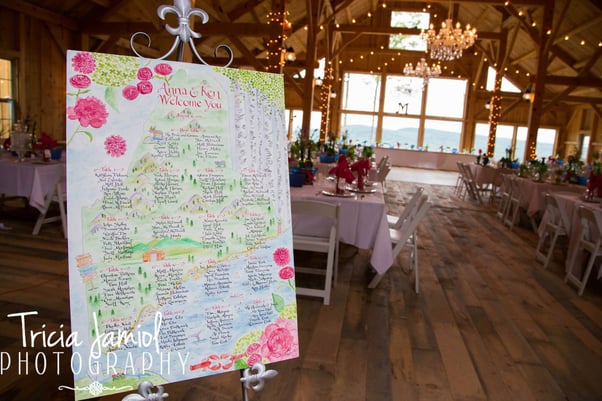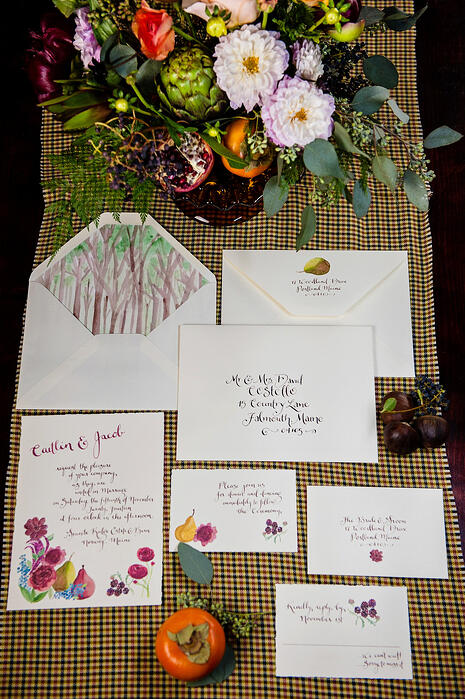 Contact El's Cards:
617.696.9196 or 603.373.8605
45 Sunset Dr. Greenland, NH 03840
By appointment only
Ellen@ElsCards.com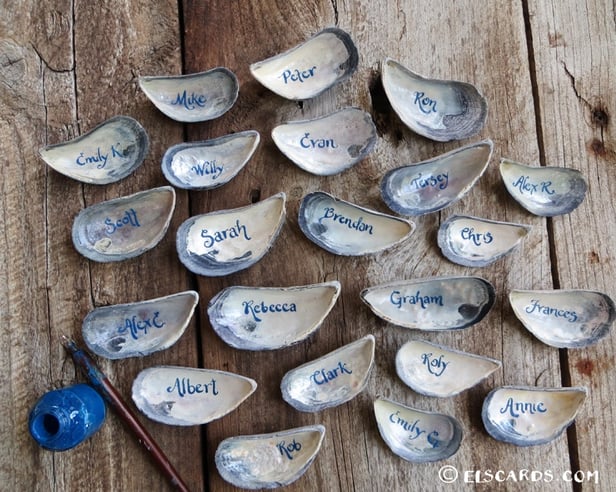 Photography Credit: Mellissa Mullen Photography, Kivalo Photography, Tricia Jamiol Photography